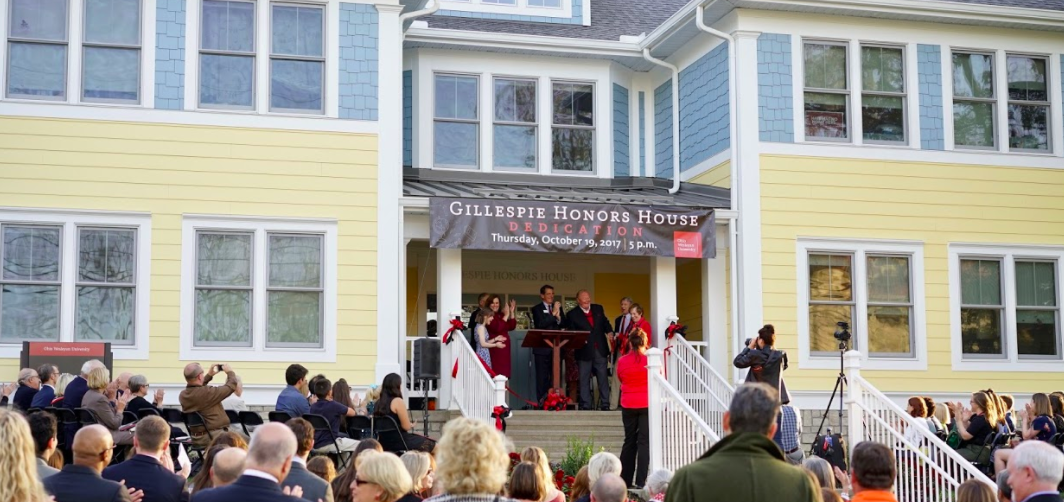 CAFA introduces new financial incentive
By Gopika Nair, Editor-in-Chief 
The Committee on Admissions and Financial Aid (CAFA) proposed a new financial incentive, intended to attract bright students to Ohio Wesleyan by providing more substantial scholarships.
The initiative, undertaken by the Enrollment Office, is a "response to the small class sizes in recent years," according to the memo sent Laurel Anderson, chair of CAFA, to faculty.
Human Capital, a firm that specializes in aid modeling, has been commissioned to analyze and provide feedback to maximize OWU's tuition revenue. Human Capital's findings were shared with CAFA and the memo reported that OWU is "currently attracting and yielding relatively large numbers of students in the combined category of highest need and weakest academic skills."
In the memo, CAFA proposed a New Aid Policy, which will award students with a 3.4 high school GPA (or higher) and an ACT score of 23 (or higher) a $30,000 annual scholarship. The scholarship is renewable as long as students maintain a GPA of 2.0 or higher while at OWU. Those who are not eligible for the $30,000 scholarship will receive a $20,000 scholarship.
"The new financial aid policy provides a larger scholarship to a larger number of qualified students," said Amy Downing, alumni professor of zoology and one of the faculty directors of the Honors Program. "The top scholarship amount for next year of $30,000 is actually an increase over the top scholarship from last year, so we are hopeful the financial incentive will continue to attract very bright students to OWU."
Though the memo indicates that students with a GPA of 3.4 or higher are eligible for the $30,000 scholarships, Downing said the criteria for admission into the Honors Program will remain unchanged. High school students need a GPA of 3.5 or higher and an ACT score of 28 or an SAT score of 1250 or higher is required for the Honors Program.
Additionally, the former top three highest level scholarships—Schubert, Branch Rickey and Godman—have been collapsed into one $30,000 scholarship, which means that not all recipients of the Branch Rickey Scholarship will be considered honors students, President Rock Jones said.
Downing also said at the end of this academic year, the Honors Center will no longer have a home in Stewart Annex.
"Stewart Annex will be renovated to become the new home for the entrepreneurship program," Downing said. "The Honors Program is actively working with the administration to identify other potential spaces for the Honors Program beginning in the 2018-2019 academic year."
Amy McClure, professor of education and another faculty director of the Honors Program, said, "In regards to the displacement of the Honors Center, we are disappointed."
McClure said she hopes the administration will support the Honors Program's search for a new space that will provide honors students "a quiet space for studying along with other spaces for collaborative learning and honors classes."