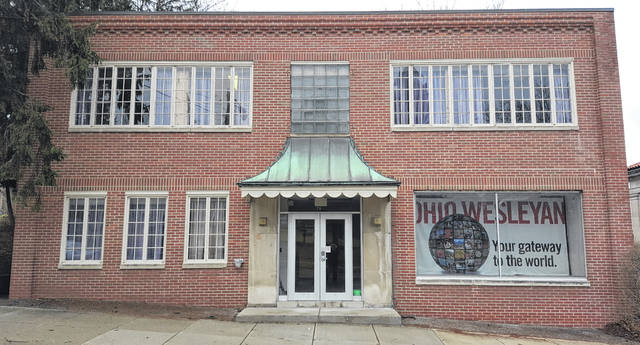 New entrepreneurial center to give students taste of "real world"
By Maddie Matos, A&E Editor
The city of Delaware and Ohio Wesleyan University have collaborated on a new project, that benefits both the campus and community.
Inside the center will host both businesses and educational resources. It is designed for students to gain access to the corporate world and prepare them for jobs.
"The entrepreneurial center will enhance and transcend a traditional liberal arts education and be a model for creating an interdisciplinary culture that brings together students, work centers, and community to improve local economic, cultural and social enterprises," Woltemade Center Administrative Director, Megan Ellis said.
The center was announced to students in an email sent on January 22 from President Rock Jones. The email outlined the idea for having the center and what it will do for campus.
The center was approved by the Delaware City Council on January 22. The council will invest $250,000 in the next five years. OWU is also talking with Delaware County staff members as well to see if they are interested in the project.
The idea for the center came from a group of faculty, who wanted to further enhance the connection between campus and OWU. People involved in the project include Ellis, Sean Hughs, Economic Development for the City, Bob Lamb, Economic Development for the County and Assistant Professor of Economics Dan Charna.
The committee was inspired by other campuses connecting with their cities but have made the center their own.
"There are other innovation labs and entrepreneurial spaces on other campus and we did a lot of homework to learn best practices and examples we could learn from," Ellis said. "This is unique in that we're the first partnership including a small liberal arts institution and the surrounding city and county."
The center will be at 70 S. Sandusky Street, where the current Stewart Annex is. The location allows easy access for both students and business to collaborate, a goal for this center.
"The center will add important educational opportunity for students at OWU, and it will add important economic benefit for Delaware as new companies are formed and ultimate as new jobs are brought to our community," Jones said.
What businesses will be housed in the center are undetermined but will provide opportunity for OWU students to connect with the community of Delaware.