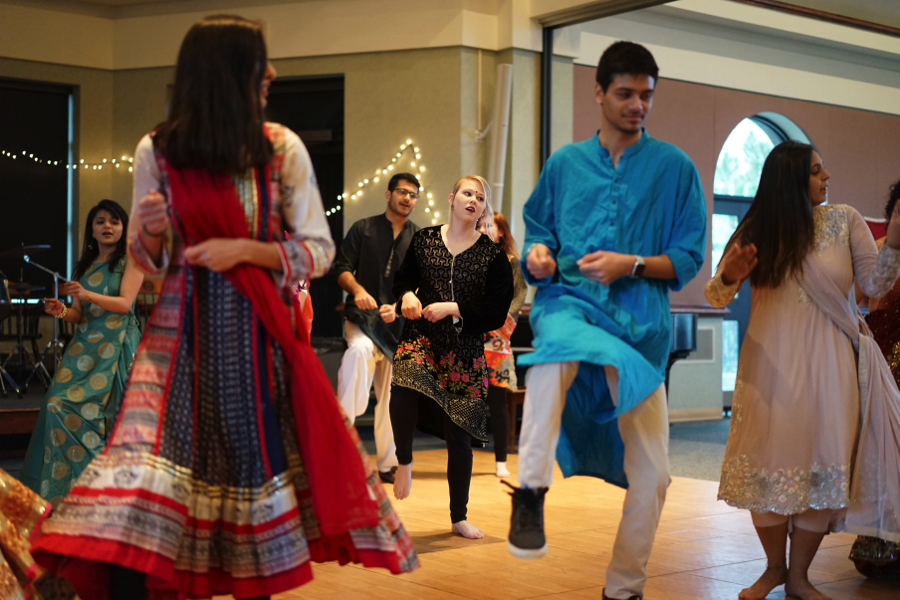 Culture Fest brings the world to campus
By Reilly Wright, Managing Editor
With food from Ethiopia to China and performances from South Korea to India, celebrations of diversity and culture intersected Saturday at Ohio Wesleyan's annual Culture Fest.
Each year, the event is hosted by Horizons International, the student-run cultural club that supports OWU's international community. Carrie Kubicki, the club's sophomore president, said Culture Fest emphasizes OWU's international students, dating back to some of the first students from India.
"It's an event that is meant to bring everyone together so that our differences can be celebrated and appreciated," Kubicki said. "I believe that it's a very integral part of the traditions and history of OWU since international students have been such a staple community."
This year's celebration began with Chaplain Jon Powers speaking on the power of unity before transitioning into the eleven cultural performances, split with an intermission for food.
Performances included dances from Rafiki Wa Afrika, the student group promoting African-Caribbean culture, and Viva, the Latin American cultural group. There also were solo performances such as junior Spencer Zhang with the piano and junior Ana Pakraski with an Indian Temple Dance.
Alexander Sánchez, one of the solo vocal performers, said he thought Culture Fest was a great way to not only showcase his singing, but also his love for Puerto Rico, his homeland.
"I believe that [Culture Fest] serves as a space to acknowledge the diversity of cultures that is fostered here at Ohio Wesleyan, which I believe is especially necessary considering that we live in a predominantly white town," Sánchez said.
Kubicki said Horizons is welcoming any potential members to not only welcome international students, but also so events like Culture Fest can become more integral to the OWU experience.
"I would like to see [Culture Fest] expand into becoming one of the most important events of the year at OWU and perhaps expanding it to include an educational week to teach the community about international educational awareness," Kubicki said.