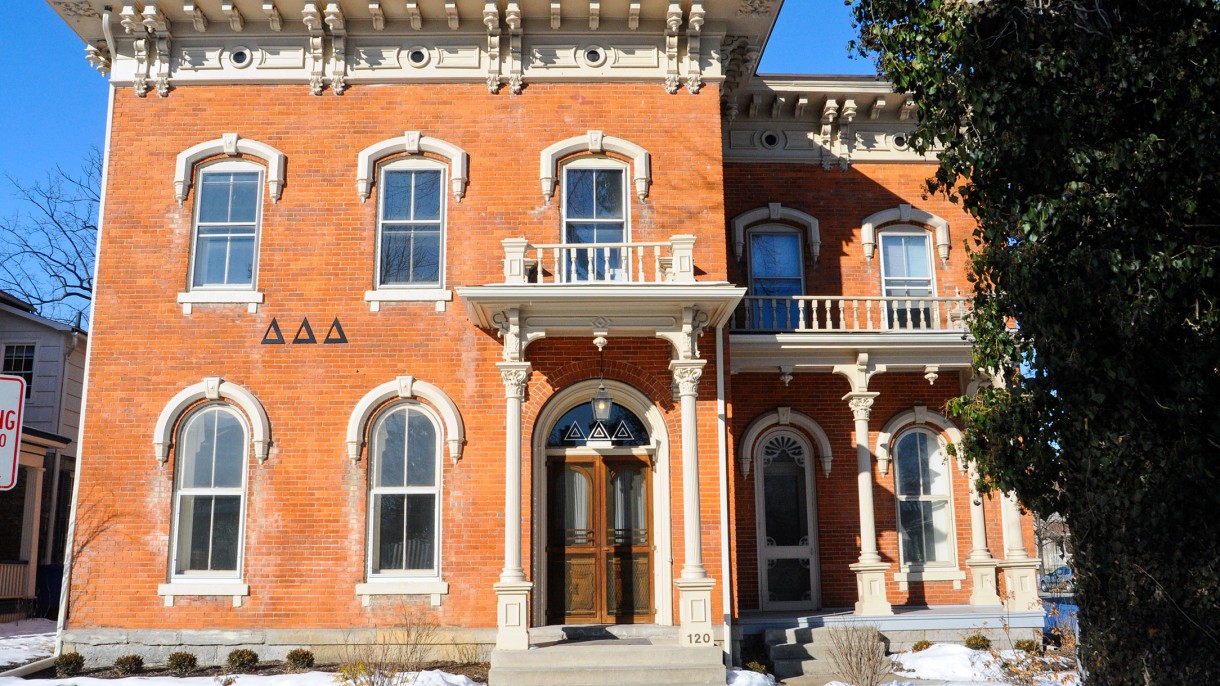 Delta Delta Delta devotes day to philanthrophy
By Casey O'Toole, Transcript Correspondent 
Mechanical bulls, Dan's Deli and dogs are just a few of the perks in attending this Saturday's Deltas on the Block.
The sisters of Delta Delta Delta (Tri Delta) are hosting their second annual philanthropy event Deltas on the Block Saturday April 21, from noon through 3 p.m. on Fraternity Hill.
Anyone interested in attending will be supporting Tri Delta's philanthropy, St. Jude Children's Research Hospital. President of the sorority, Leah Crawford, is optimistic about the funds being raised this year.
"Our goal for this event, specifically, is [raising] upwards of $5,000," Crawford said. "Last year we raised around $4,000 at the event, which was phenomenal, but we think this year's event is going to be even bigger and even better."
Tri Delta does not keep any of the raised money and it does not toward marketing their event either.
Encompassing the hill will be a multitude of activities for families and even younger children. Many of the sorority members' siblings are planning to be in attendance to show support for their sisters. Tri Delta's Philanthropy Chair Emily Black is in charge of setting up the whole event.
"Some of the different events that will be happening are food trucks, a succulent stand, 'surviving cancer' obstacle course, Kendra Scott Jewelry, a mechanical bull and, of course, dogs," Black said.
Many of the Tri Delta members have close connections to St. Jude. Whether through personal experience, past connections or other ties, St. Jude holds a close place in members' hearts.
"St. Jude to me means freedom, financial freedom and knowing that your child will be taken care of with the highest and best minds in the country," said member Nathalie Bidwell.