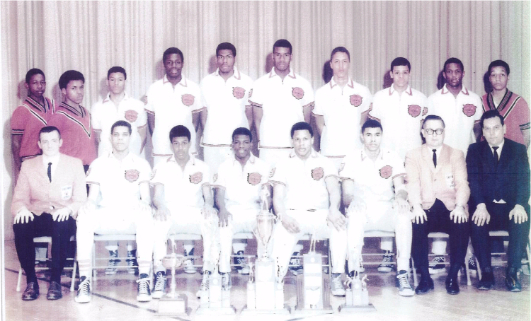 Author discusses his book on an instance of African-American athletic success during times of segregation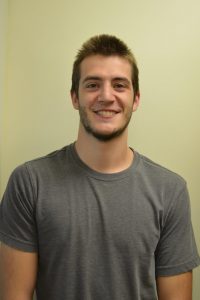 By Spencer Pauley, Managing Editor
sgpauley@owu.edu
Amongst the racial turbulence going on in Columbus, OH in 1968, an all-black school on the eastside was able to win state championships in basketball and baseball in the same year. This was the subject of OWU's guest speaker: Author Wil Haygood.
Haygood is best-known for writing the book "The Butler: A Witness to History," which would go on to be adapted into a critically-acclaimed movie. His newest book, "Tigerland," is about East High School's varsity teams winning state titles during a time when segregation was still prevalent in the U.S.. Haygood was 13 in 1968 when East High won two state titles. He talked about what he remembered from that time:
"My most vivid memories were of tanks that were circling the neighborhood and national guard troops," Haygood said. "It was a scary time for little Wil Haygood; he wanted to be the man of the house, but when you hear shots in the night, that lead to nightmares."
OWU graduate, Gregory Moore '76, proceeded to sit down with Haygood in front of the audience in Ham-Will and ask questions regarding his newest book. Haygood and Moore knew each other from when they both worked at the Boston Globe. Haygood talked about the difficulties and issues that the players and coaches had to go through as a result of the segregation at the time.
President Rock Jones also talked at the presentation, mentioning that one of the players mentioned in "Tigerland" has roots to Ohio Wesleyan.
"'Tigerland' features an Ohio Wesleyan graduate as one of the principal participants in that story. Coach Bob Hart who was the basketball coach at Columbus East High School," Jones said. "Hart graduated from Ohio Wesleyan in 1949 after having completed military service in World War II."
Hart's widow, Millie Hart, and three daughters were present at the presentation and received applause from the audience. Also in attendance was the East High title-winning baseball coach, Paul Pennell.
Moore ended the discussion with Haygood with one final question: Out of winning a state title in basketball and baseball, which one was the greater feat?
"The greater feat to me would have to be baseball and here's why: That was a game that not very many black americans played." Haygood said.
Haygood did note that when the basketball team won in 1968-1969, they had also done so in the previous year, which he believes was a feat of its own.
"Tigerland" is Haygood's 8th book published and is available now for purchase.