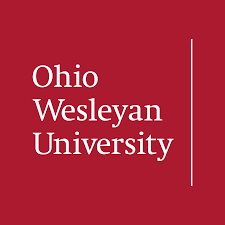 By Ashley Barno, Transcript Correspondent
Ohio Wesleyan plans to expand Smith Hall parking lot soon due to the minimal parking spaces available for students who have cars registered through the university.
"Now that the university has purchased the house on the corner of William St. and S. Liberty St., it will be razed in the near future and the plan is to use that space to expand the Smith Hall parking lot," Public Safety Office Manager Bobbi Frey said. Frey added there is no limit to the number of cars allowed to be registered through the school.
According to OWU Public Safety, 633 students have cars registered for campus parking with approximately 1,250 parking spaces available. There are four parking passes offered to purchase (A, B, C and D), but they are limited to students depending on what year they are. First year students are only able to buy C and D passes, while all other years can buy any pass they prefer.
Junior Jacob Hecker has registered his car all three years he has attended OWU. He argues that the available parking spots aren't where students need them to be, which are near the dorms.
"If I could do it all over again, I wouldn't have ever registered my car through the school because there is no real way to enforce registered vehicles versus unregistered ones," Hecker said.
Hecker bought the B pass this year, the most popular pass purchased by students, according to OWU Public Safety. The B pass is $175 and covers parking in lots all over campus: every dorm hall, all fraternities, Hamilton-Williams Campus Center, Beeghly Library and Selby Stadium.
"Parking is way too expensive for not being able to have effective parking for students," Hecker said.
Sophomore Emily Cammeyer believes the campus parking system works effectively depending on the time of day.
"During the lunch hour or anytime after 9 p.m., good luck trying to find a spot anywhere on campus," Cammeyer said. "I think the system is fine and is just like any other schools', but it would be nice if Public Safety could issue warnings before actually ticketing students,"
Cammeyer mentioned there are not a lot of available spots near campus living buildings, but there are always plenty of open spaces in Selby Stadium, which she says isn't effective.
( Last edited on November 1st, 2018 at 4:23 pm )