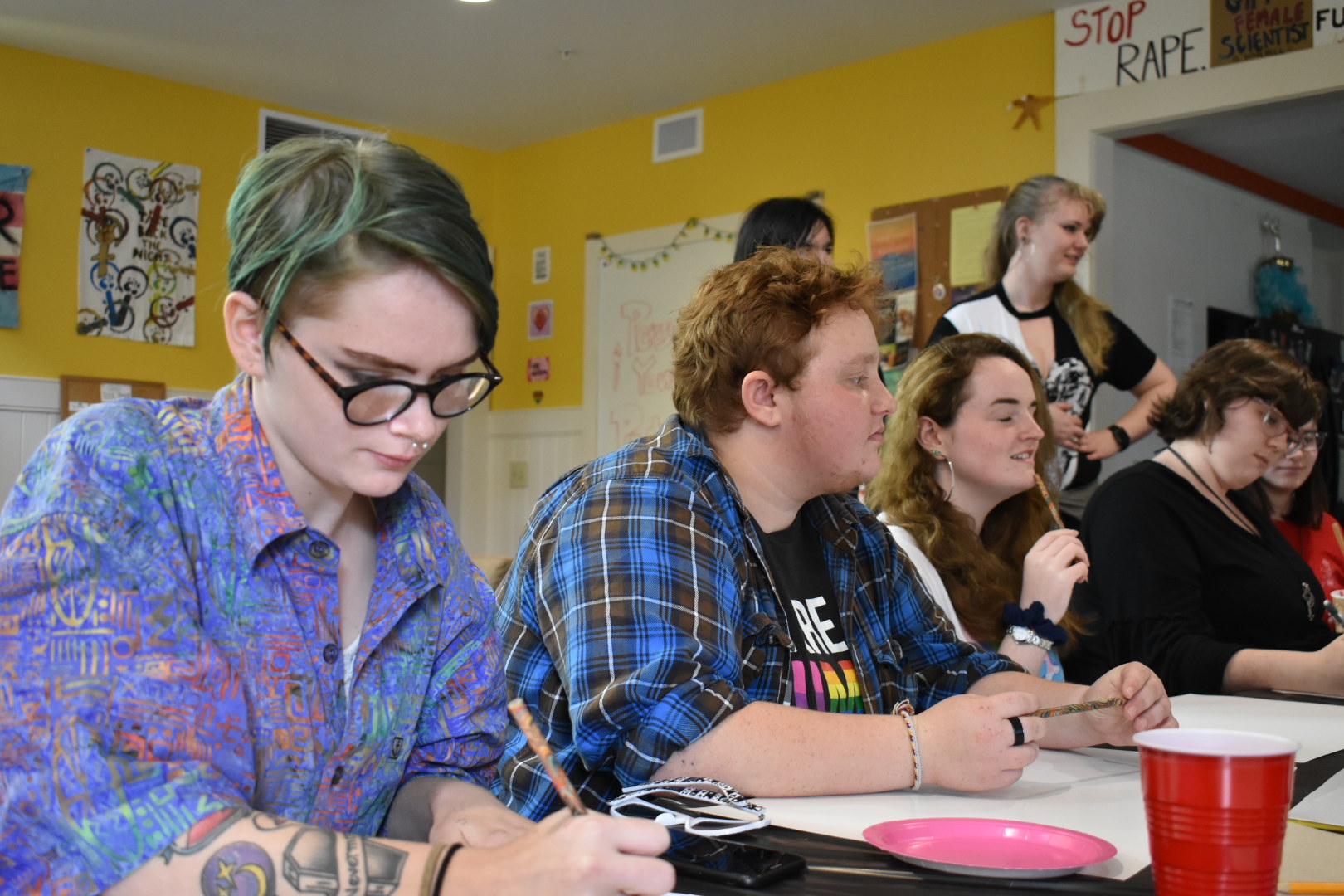 Personalize your Protest encourages protesting safely
By Maddie Matos, Arts & Entertainment Editor
With protests happening daily in the nation, Ohio Wesleyan University students brushed up on their skills at the Personalize Your Protest event.
The event was held at the Sexuality and Gender Equality House (SAGE), one of the small living units (SLUs) at Ohio Wesleyan on Oct. 23. House member Maggie Welsh held the program as her house project for the semester.
Welsh taught 15 people how to safely protest for the first portion of the event. She emphasized the importance of safety in a protest, especially in the political climate the country is in.
"I care so much about my peers safety," Welsh said.
The presentation was interactive, with students answering questions and sharing their own experiences with protesting. Some students discussed the March for Our Lives protest and how that compared to the smaller scale OWU protests, such as Slut Walk. Students were discussing their protest experiences, as the setting was informal, with students sitting on couches and the floor.
The project is an annual event, with former house members hosting the event as their own project. Welsh felt that continuing the program was important.
"I want to make sure people who are becoming activists are as passionate about change on this campus as I am," Welsh said.
The second half of the program allowed students to create their own protest signs. The signs varied on topics, such as transgender rights and anti-gun policies.
The event was well received by the audience, with people cheering and applauding at the end of the presentation. More people came to make signs, leaving no seating in the house for newcomers.
"I think it's a really great event to have, just to teach people about how to protest safely and also give people a space to say, 'hey we care about improving the space around us,'" sophomore Sierra Mainard said.
The house members of SAGE came to the event to support Welsh and become well informed on the issues at hand.
"We obviously care about the issues and live here, so why not come anyways?" senior Margaret Michicich said.
The program encouraged students to feel more informed and empowered to protest, in a safer and more organized way.