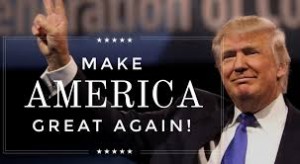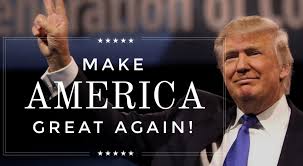 As the 2016 presidential election approaches, political debates are beginning to heat up. This is expected.

Something that was not expected was one of the wealthiest real estate moguls in the country entering the race. That's right, I'm talking about Donald Trump.

Trump announced his candidacy for the 2016 election on July 16. Many people believed that his campaign would not last long and that his abrasive personality would force him to drop out. However, it has been three months and not only is Trump leading air-time, but he is also leading the Republican polls by about 11 percent.

Trump has no doubt encountered some bumps in the road. For example, his feud with Fox News's Megyn Kelly during the first Republican presidential debate. Yet he has only gained more publicity from events like this and it has made him stronger in his campaign.

Regardless of the political party you affiliate yourself with, there is one thing Donald Trump has done in the media. With all the different things going on in the world, many people, mainly millennials, can find themselves bored with politics. Donald Trump has grabbed the attention of many of those who typically turn their heads away from politics.  

He's not the only one that has done this recently. During MTV's  2015 Video Music Awards on Aug. 30, celebrity rapper Kanye West accepted a Michael Jackson Vanguard Award. During his acceptance speech, he announced his candidacy for the 2020 presidential race.

According to recent studies, the majority of people who vote in presidential elections are above the age of 45. Whether West's announcement is legitimate or not, he too has turned the heads of the demographic of people that follow politics the least. I say legitimate because West has been said to have decided to run seconds before he made the announcement and implied that he was high at the show.

November 2016 is a long ways away. If the 2016 election hasn't already caught your attention, there is a good chance that it eventually will.