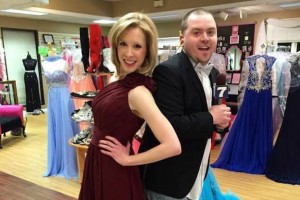 When I first sat down to write this piece, it was going to be a welcome­-back-­to-­the-­year type of op-­ed; you know, the standard "let's have a great year, everyone!" rhetoric. Then the WDBJ shooting happened.
For those of you who don't know, on Wednesday, Aug. 26, a reporter and a cameraman were killed, and an interviewee was injured, during an on-­air interview by a former employee of the Virginia television station.
There are many issues with this latest shooting. One of the issues is that I had to say "latest shooting." It feels like every time you blink, there's a report of another gun shot, another killed.
Another major issue was that the killer, Vester Lee Flanagan (also known by his on­-air name Bryce Williams), put his homemade video of the shooting on social media. His social media accounts have been taken down since the shooting, but the live, on­-air report that was being filmed during the shooting still circulates.
A few years ago, I wrote my first-­ever op­-ed on gun control, spurred by the 2013 Navy Yard attack. How many more opinion pieces do concerned citizens need to write about gun violence?
How many more times will I hear about shootings at places that are supposed to be safe? Must we live in constant alert in every public space, holding our breath whenever we see a man by himself shift in his seat?
This latest act of violence will stir up another gun control debate again. And I'll listen to the politicians and talking heads talk themselves in circles. The fact is, if gun control wasn't reformed after the slaughter of 20 first graders, it never will be.
Editor's note: After the writing of this story, Texas sheriff's Deputy Darren H. Goforth was killed in an execution-­style attack at a gas station in Cypress, Texas.