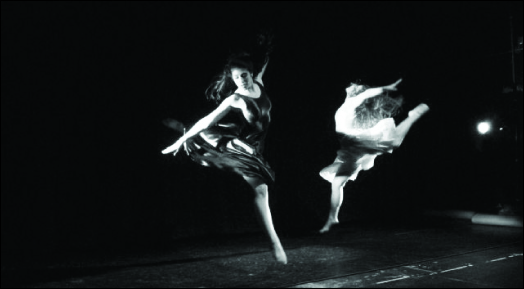 Theatre and dance prepares for the opening of Orchesis 2012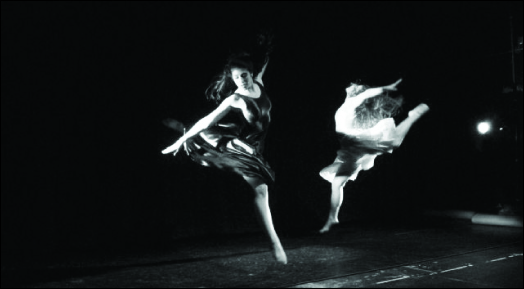 Ohio Wesleyan's theatre and dance department is preparing for the annual student dance company performance of Orchesis coming up this weekend.
With talk of having new student choreographers and guest choreographers to help run the show, students and faculty shared their excitement for this year's performance. Many students, especially those in the show, however, expressed the hard work involved with such a presentation.
Senior Edmund Howland, a lighting designer for the show, opened up about his preparations for the upcoming performance.
"Dance is unlike any other art form," said Howland, "it's all about creating those moments on stage and capturing those dances."
Howland said that he and the other designers have worked very closely with the show's choreographers in order to get these moments down correctly and with much precision.
"I guess it's just the perfectionist in me," he said.
According to both the students working behind the scenes, and those practicing on stage, the number of hours that go into a show like this one simply become more and more as it nears opening night.
"Hours per week range between 20-30….some weeks even more," said Junior April Warner, one of the student choreographers.
The dedication to the show is evident, according to dancers such as Warner and Junior Jordan Ahmed, despite the heavy activity.
Ahmed said that most of his lunch hours and free time, now that the show is so close to opening, have been given over completely to dancing and rehearsing for the show. For multiple dancers, including Warner, each rehearsal and practice is somewhat unexpected.
"Practices vary depending on the student, guest, or faculty choreographer," said Warner. "Some choreographers know exactly what they want and the rehearsal process is about them teaching and creating what they want from us. Other choreographers have a general idea that they need to develop more via the use of improvisation with dancers."
Others working on the show, including Howland, agree that having these extra guest choreographers has been a great experience and a big help in making the final preparations for the show.
Although these students were asked about any sort of pressure or anxiety that may come along with putting on such a huge show, they said that they were pretty calm about the performance.
"I have had a lot of experience with this show," said Howland. "I am not nervous about the performance at all."
The goals and expectations for the show, according to everyone involved, include that the audience is enthusiastic and excited to see what the dance company has to offer this year.
"It's about creating something that we, as well as the audience, can be proud of," said Howland.
"I expect that we will make the audience laugh, cry, smile, gasp, think, dream, question and in the end, cheer," said Warner, "Afterwards, I want the pieces we show in Orchesis this weekend to be talked about for days and weeks and months and years to follow."
Orchesis 2012 will begin at 8 p.m. on Friday, March 2, and Saturday, March 3, at the Chappelear Drama Center. Tickets are $10 for general admission; $5 for Ohio Wesleyan employees, senior citizens, and non-OWU students; and free for OWU students.