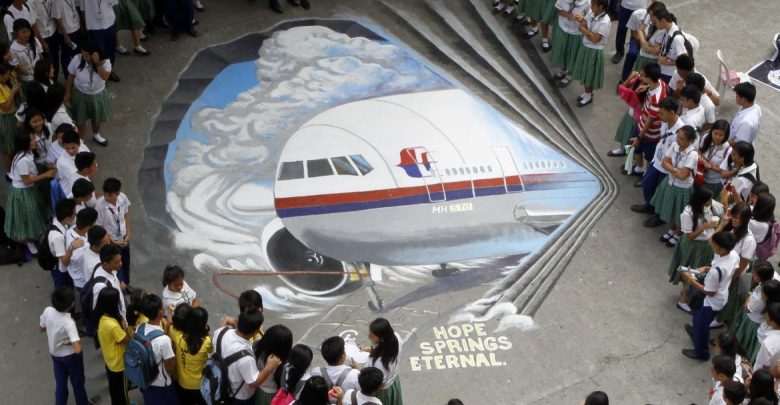 Global Grab: Still-missing MH 370, unrest in Ukraine, Egypt executions
The Issue: MH 370
On Monday, Malaysian Prime Minister Najib Razak announced the missing plane went down in the southern Indian Ocean. The new confirmation came from Inmarsat, a British company that provided the satellite data, and from the British air safety agency, according to the New York Times.
Families and friends of the 239 passengers and crew on board have been alerted via a text message from Malaysia Airlines about their loved ones' death, according to the Washington Post.
In recent days, there were reports coming from Australia and China about sightings of what was suspected to be the plane, but the reports proved false.
The Issue: The Ukraine
President Barack Obama is currently in Europe and trying to deal with the situation in the Ukraine. According to the New York Times and CNN, President Obama is trying to convene an emergency meeting with the G7, a group of finance ministers of seven developed nations. Members of the G7 include: Canada, France, Germany, Italy, Japan, the United Kingdom and the United States.
The G7 was formerly the G8, but Russia was expelled due to the Ukraine situation.
President Obama has made the statement, "Europe and America are united in our support of the Ukrainian government and the Ukrainian people. We're united in imposing a cost on Russia for its actions so far."
According to CNN, both the United States and the European Union have imposed sanctions and travel bans to people who have links to Russian President Vladimir Putin and other senior Russian officials.
The Issue: Egypt
529 people were sentenced to death after the conviction of murder for the killing of a police officer. According to the Washington Post, this is the largest capital punishment case on record in Egypt.
The murder occurred during the rioting after former President Mohamed Morsi was ousted from power. Also, there was the attempted murder of two other police officers, along with an attack on a police station.
According to the New York Times, this verdict was the "latest in a string of harsh and speedy sentences against supposed Islamist supporters of the deposed president."
Since the Arab Spring occurred three years ago, Egypt's government has been unstable, and this sentencing is an example of the corruption that is going on throughout this country.