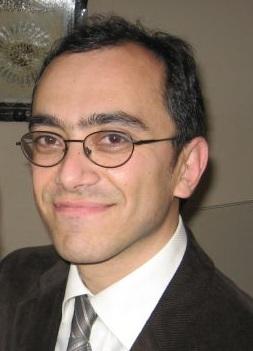 Professor talks tensions in Turkey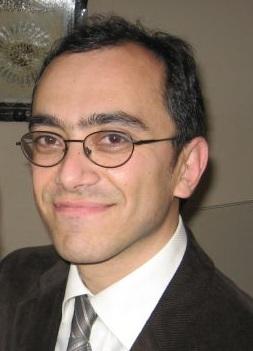 Local elections could swing the balance of power in Turkey after more than a decade of one party rule, according an Ohio Wesleyan University professor and native of Turkey.
Alper Yalcinkaya, an assistant professor of sociology and anthropology, spoke about the situation in Turkey as the fifth installment of this year's Great Decisions lecture series on March 21.
"What we are seeing currently is the biggest cultural and political crisis in recent Turkish history," he said.  "The situation is so unstable that whatever happens there will impact the entire region."
The influence of different religious thought used to be the main conflict for Turkey, which was founded on secularism.
However, the new challenges Turkey is currently facing are rapidly growing and, according to Yalcinkaya, stem from battling political parties and their influence.  He elaborated on this conflict, which he called the break up.
According to Yalcinkaya, this break up between the ruling Justice and Development Party (AKP) and the Gulen movement brought bloody conflicts marring the opposing ideologies.
Since its creation in 2001, the AKP has held a majority of parliamentary seats. The popular vote for AKP has increased every year under the promise of stability, unity and tolerance.
Under AKP rule, Yalcinkaya explained, the "new Turkey," emphasized the nation's economical boom.
"Construction became the engine of Turkish growth," Yalcinkaya said.
"If you went to Turkey within the last 10 years, the whole country would look like a construction site.  Housing projects boomed and skyscrapers became wide spread."
Aggressive religious lawmaking, however, and censoring practices such as banning websites and controlling the majority of news reporting, created an opposition led by Fetullah Gulen, who is considered as the face of moderate Islam. As a result, his influence has grown with powerful support and financial backing.
"These upcoming local elections, particularly in Istanbul will be very telling," Yalcinkaya said. "If AKP finds themselves losing support and votes, we can expect change. But if votes increase or remain steady we can expect a tighter regime."
Dennis Laich, an earlier Great Decisions speaker, asked if the developments in Turkey could affect its foreign policy.
"Turkey is right across the Black Sea from Crimea, gets almost 60 percent of its gas from Russia," Laich said. "I wonder which way Turkey goes over the next 12 months."
Any prediction, Yalcinkaya said, will have to wait on the results of the elections. "However, I believe that ultimately they will follow NATO's lead in Crimea."