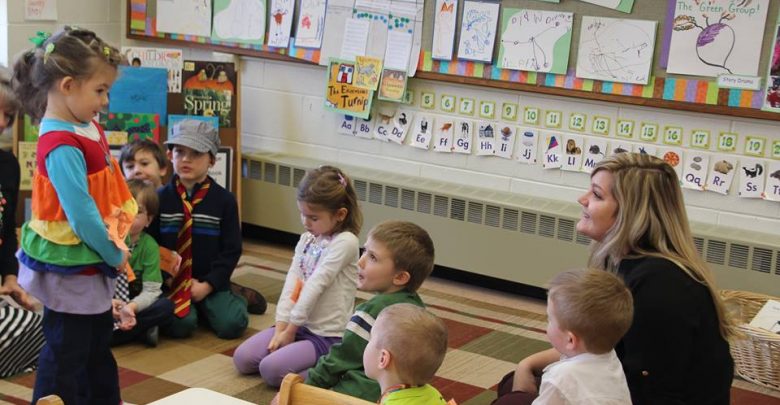 Students as teachers create lasting memories at the ECC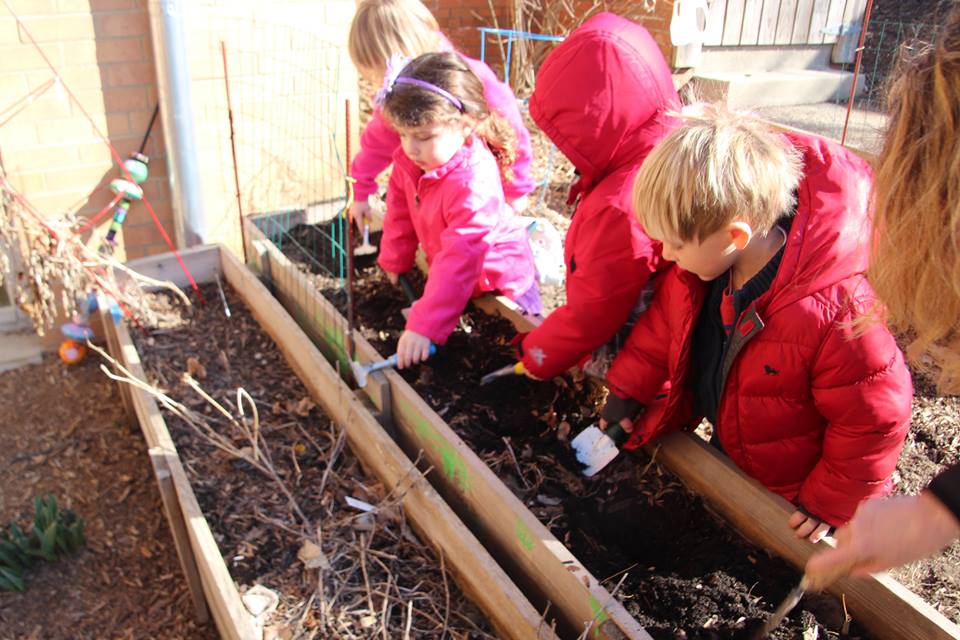 While the Early Childhood Center is a fundamental resource for the education department, many members of the Ohio Wesleyan University community are unaware of the day-to-day dealings of the brown brick building they pass everyday en route to the academic side of campus.
The Early Childhood Center strives to utilize unique, hands-on teaching methods in an attempt to capture children's attention. 110 children between the ages of three and five attend the center on a part-time basis throughout the week.
Director and teacher at the center, Kellie Hall, said much of how the children learn is through hands-on activities that give them a chance to immerse themselves in the curriculum rather than just hearing about it.
"Unique to our school is our curriculum," Hall said. "We utilize an emergent curriculum which means we pay close attention to the interests of the children and what is happening in the world around them.  We plan activities based on these observations, while also taking into account the state learning standards for early childhood."
The center also offers, on average, a 10:3 student to teacher ratio in each class. This ratio is higher than the average classroom because of the OWU students who work at the center.
OWU students are able to work in the Early Childhood Center as student teachers, field study students, legacy education administrative interns, work-study students, psychology students, drama students, health and human kinetic students, Tree House volunteers, in StAP positions and completing community service for education classes.
Senior Tim O'Keefe works for the Center, and said he believes it is a crucial resource not only to students of the center, but students of OWU's education department as well.
"The Early Childhood Center does a lot of emergence teaching with its students," O'Keefe said. "If children start to express interests in a certain topic, then the teachers will integrate that topic into the classroom. For instance if children are discussing cars during snack time or during guided exploration, then teachers will incorporate cars as well as more lessons on transportation into their lessons. This style allows for the children of the center to be more engaged in lessons as well as show that the teachers of the center adapt to what their students are interested in."
Current sophomore and Delaware resident Alanna Spalsbury attended the center as a child, and said she remembers "loving" her time there, and described her experience as being very "hands-on."
"I remember having show and tell (one boy even brought his pet goat) and the teachers were always very compassionate and actively engaged with us," she said. "Also I know we were active outside daily with there being a track in the backyard and many sensory areas like a sand box and seed station."