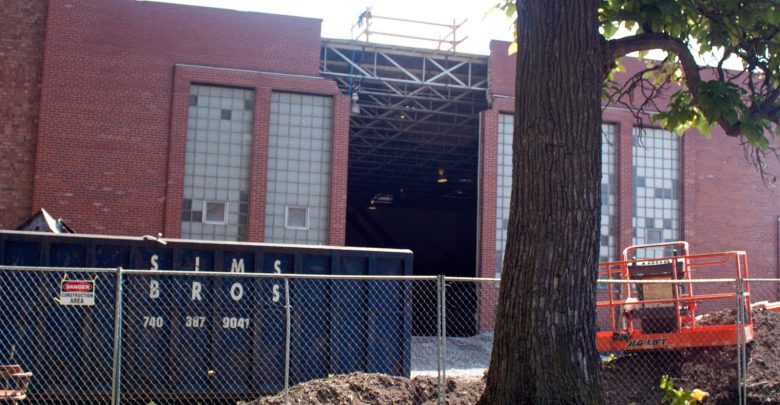 Dancers, professors look forward to new dance studio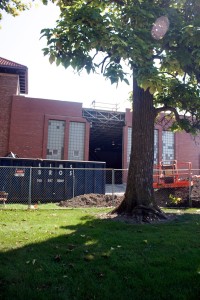 Ohio Wesleyan's dance studio is finally moving back on campus after being located in downtown Delaware for the last five years.
A new dance studio will be one of the features of the Simpson-Querrey Fitness Center opening in fall 2015.
The current studio at 38 S. Sandusky St. is a narrow space that sits in between Clancy's Pub and the Delaware County Tourism Bureau. The only thing identifying it has the dance studio is a small white sign placed in the window, making it easy to pass by.
Rashana Smith, assistant professor of theatre and dance, said the move will bring more visibility to the dance department and to OWU's various outlets of dance.
"I'm really looking forward to being on campus and to be more connected to campus and students," freshman dance major Alexia Minton said.
Minton said the expansion of the dance department with the new studio put OWU above other schools when she was looking at colleges and helped her make the decision to come to Delaware.
"It's really saying a lot about OWU and how they care about all departments," Smith said. "It raises the standard to what the department expects and the students deserve."
The space is expected to be about 42 feet by 67 feet. While the exact size of the current studio was not known, it is considerably smaller, Smith said.
"Choreographers can never see their piece as it would be performed," she said. "The new studio gives distance and width."
Both Smith and Minton agreed that one of the things they are looking forward to is having a floor specifically made for dance.
They had to add in another level to the floor in the current space this year to be able to have a sprung floor, which provides more give for jumps and other movements.
The move also provides more interaction with the health and human kinetics department, which Smith said is going back to the roots of dance.