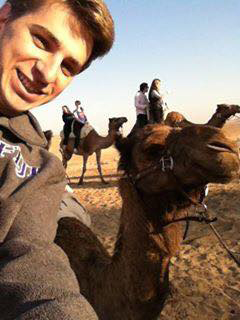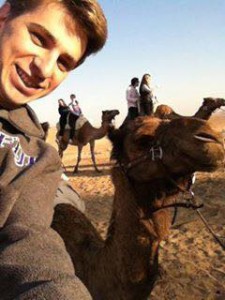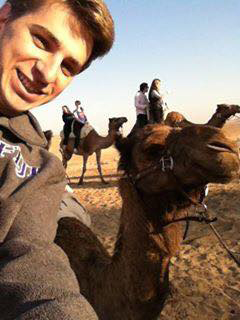 Though Ohio Wesleyan closes campus during winter break, it doesn't shut down entirely. Some students stayed for the vacation or returned early, while Public Safety continued to patrol campus.
Contrary to popular belief, Resident Advisors are not required to stay on campus during winter break, and most went home for the holidays. According to RA senior Matt McCord, there were only a few people from the RA staff who stayed on campus the whole time, and only one is required to be on duty.
"There is this misconception that doesn't get dispelled until much later in the application process that I think discourages some people from applying, which I think is too bad," McCord said.
Besides the RA staff, the majority of students who stay on campus are international students, according to Residential Life. But even among those who stay past closing, most only stay for a few days, McCord said.
Some students traveled to Israel over break on the Birthright trip, sponsored by the Birthright Organization. This trip gives Jewish youth the opportunity to visit Israel and is designed to give an educational peer experience. Birthright is offered to those who identify as Jewish, have graduated high school and are between the ages of 18 and 26.
"The Birthright trip was an amazing experience for me," senior Alex Lothstein said. "I feel honored not only to have this opportunity, but also to be able to have this experience with my close friends."
Being able to bring back a new perspective and further understanding of his faith has been renewing and inspirational, Lothstein said.
For others, the extra time on campus helped them prepare for the upcoming semester.
"I always come back a bit earlier than most," sophomore Alec Wyneth said. "Even though it costs extra, taking that time to get ready for the upcoming semester really helps me get a head start and stay on top of things."