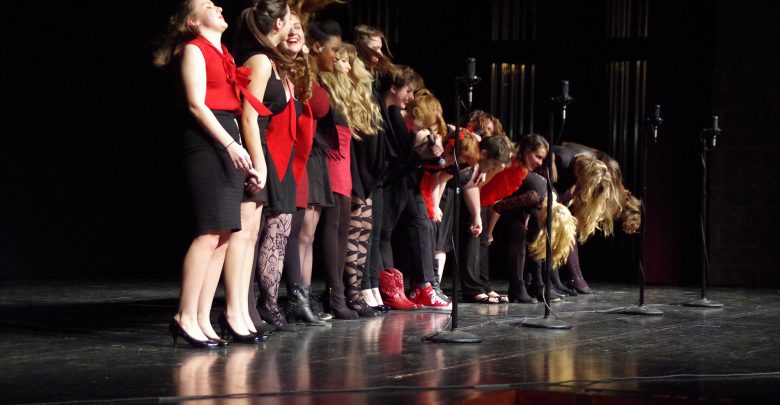 Pitch Black finishes fourth in ICCA quarterfinal
BOWLING GREEN — Though they didn't make the ICCA quarterfinal top three this year, OWU's all-female a cappella group Pitch Black came very close on Jan. 31.
They finished fourth, behind Bowling Green's Ten40, Michigan State's State of Fifths and Kent State's the Kent Clarks. In total, 10 groups competed; Pitch Black was the only all-female group.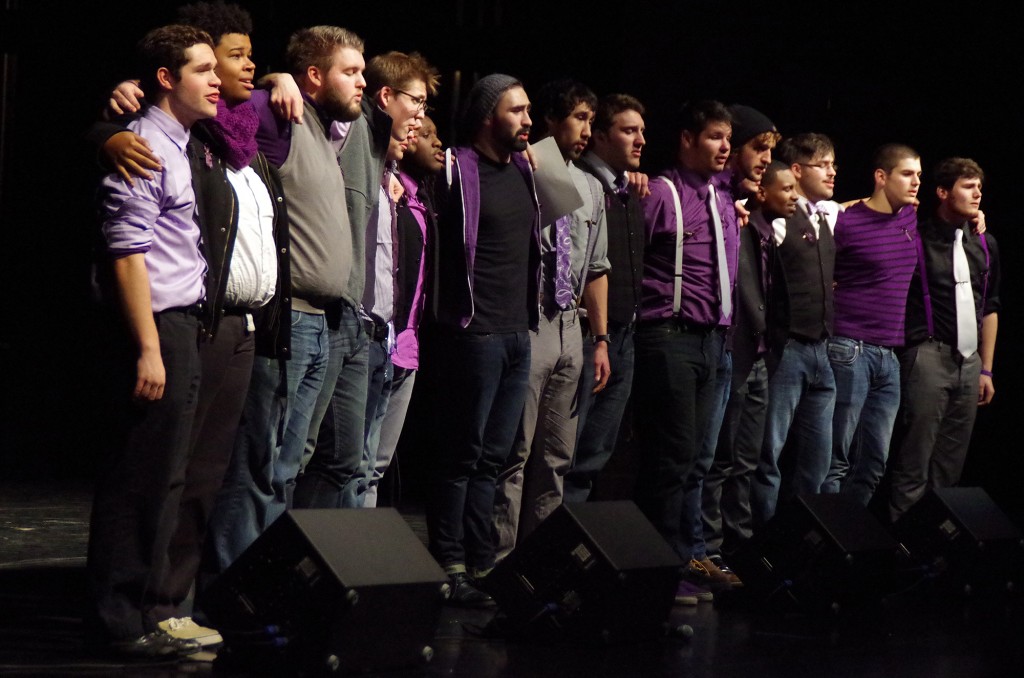 ---
Despite not placing in the top three, Pitch Black leaders were in high spirits. Had they placed in first or second, they would have had to compete during OWU's spring break. Several of their members are on mission trip teams and would be unable to participate.
"It doesn't feel lower, not in terms of the numbers," said president Grace Thompson, a senior. "…We keep getting better every year, just like we thought we would."
For new Pitch Black member Emily Phillips, a sophomore who watched last year's ICCA from the audience, participating in ICCA this year showed her how much work goes into a performance.
"I feel so incredibly blessed for this opportunity, and to have the opportunity to meet new people, and see what they're about, and this talent that I'm developing, it's amazing," she said.
"We worked really hard on all of this…places don't really matter," added music director Brianna Robinson, a senior.
"The group that won, Ten40, was incredible."
This slideshow requires JavaScript.
One of Ten40's leaders, Will Baughman, praised Pitch Black for its performance this year and at last year's ICCA, where they placed third.
"Their second song (Run To You), best singing of the night – hands down," Baughman said.
"I couldn't find one person who disagrees with that…I was convinced that they won at that point."
Related: Pitch Black nears fourth consecutive ICCA
Former Ten40 member and current Delaware resident Clay Thomson also praised Pitch Black's cover of "Run To You."
"The vocals, especially, I thought were very strong," he said. "The middle number, the ballad, was very moving. Very good balance, great blend, very well done."
Following the competition, the a cappella groups and their fans mingled together in the lobby. A large number of OWU students were in attendance, many of them wearing Pitch Black's "I heart PB" t-shirts.
This slideshow requires JavaScript.
More photos from the performance can be viewed here.