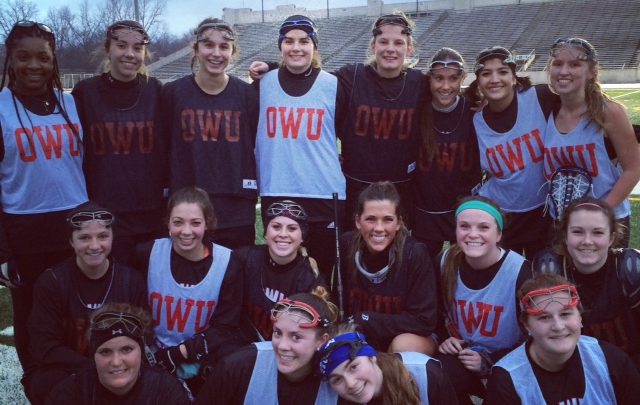 Women's lacrosse switches focus of practices to team building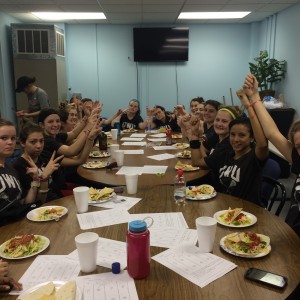 Ohio Wesleyan women's lacrosse is changing their focus: Team chemistry is taking the front burner.
"I think we have always been a very bonded team, but then on the field, our play doesn't reflect that," senior Abbie Love said. "So this season, we are taking the steps to learn to work more as a cohesive unit and build each other up."
Last season, the women's lacrosse team finished 8-9 and 2-6 in the NCAC, according to team captain senior Eileen Foley.
In order to perform better in the NCAC, Foley said the team has been trying a revamped style of practice.
"We are doing a lot more conditioning this season," Foley said. "We're dedicating one day per week just to yoga and stretching."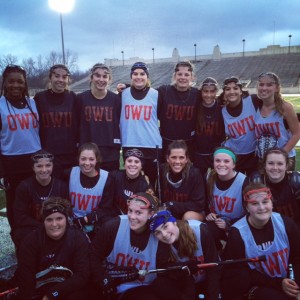 Foley also said the team is learning from last season in other ways.
"We learned that we do a lot better when we are less structured," Foley said. "Plus it helps that our coaches live and breathe OWU lacrosse."
Foley said last season was more of a building year. It was Coach Chelsea Huguenard's first year coaching at OWU.
"This season, we're also a lot more focused on the process," Huguenard said. She added the practices include not only drills and 11 vs. 11 scrimmages, but also on team-building exercises to improve the team's chemistry.
Before coming to OWU, Huguenard coached at Olentangey High School for three years and at Kenyon College for two years.
"Coming to coach at OWU has pretty much been a dream come true for me," Huguenard said.