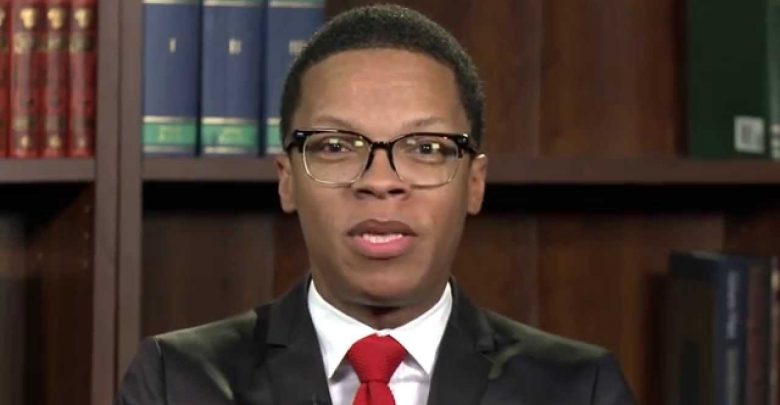 Director from education institute educates educators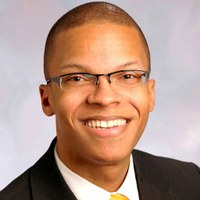 Terrell Strayhorn has several suggestions for school faculty to improve relationships with their students.
Strayhorn, the director at the Center for Higher Education Enterprise at the Ohio State University, spoke to about 30 Ohio Wesleyan University faculty members on March 3, offering up his findings on how to improve teacher and faculty relationships with their students.
"What is one of the most important parts of our job?" Strayhorn asked the crowd gathered in the Benes rooms Tuesday morning.
"They need to know that they deserve success, that we want them to succeed," chimed in one faculty member.
Strayhorn discussed the importance of inter-departmental communication.
"How often do you communicate with students?" Strayhorn asked of a faculty member who worked in the university's writing center.
"All the time," replied the faculty member.
Seeming pleased with this, Strayhorn asked a follow up question.
"How often do you communicate with the counseling department?" Strayhorn asked. "Or other departments on campus?"
The faculty member in the writing center hesitated a moment, then admitted, "Not that often. Hardly ever," he said.
Strayhorn emphasized that faculty members need to consider all the departments which a student may be going to see every day. That they need to consider what it is like to be in their student's shoes.
"How do we intentionally connect what a student goes through on a daily basis?" asked Strayhorn.
Strayhorn went on to talk about the importance of a good mentor.
"I had a good mentor," said Strayhorn. "He showed me that he cared about me, and not in a creepy way. He gave me a book which was copyrighted the year I was born. That little gesture showed me that he knew me, that he cared about me."
Strayhorn suggested that OWU faculty really take the time to get to know their students.
"How effective are you as a mentor?" Strayhorn asked.
He added something seemingly obvious, though important, in his opinion, to remember that a good mentor knows something that their protégé does not.
"I had a good mentor because I knew that I mattered to him," he added.
Strayhorn listed the numerous accolades which OWU has received over the past several years, and ended the lecture by asking one last rhetorical question of the crowd.
"How do we make students realize this place is special?"
After the keynote lecture, Sally Leber, the director of community service learning at OWU, said, "For faculty and staff – knowing ourselves better allows us to get to know our students better."
Levi Harrel, a residential life coordinator (RLC) at OWU, and friend of Strayhorn's, mentioned that faculty needs to, "Focus on the fact that everyone's sense of belonging is different so that everyone can feel as though they belong."
Strayhorn, according to his profile on the OSU website, has given a now popular TEDx Talk in Columbus, authored over 50 book chapters, and more than 300 international, national and state conference papers, presentations and keynote addresses.