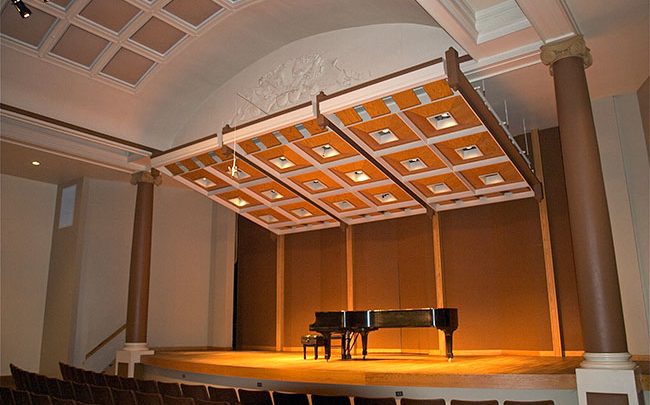 Junior and senior performers talk Music Department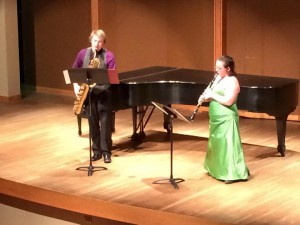 During their junior and senior years, Ohio Wesleyan music majors are required to hold and perform in a recital to showcase their work and talent, but these can sometimes fly under the radar.
On Tuesday, March 3, junior ZoAnne Schutte and senior Arie Leffel performed in the Jemison auditorium of Sanborn Hall. These students were also joined by Dr. Mariko Kaneda who is, "an accomplished chamber musician and accompanist." Kaneda was playing the piano and is a part time assistant professor at Ohio Wesleyan. She teaches applied and class piano.
Schutte performed on the clarinet, which she has been playing for about eleven years and studying privately for six years. During this recital, Schutte played for about 30 minutes collectively.
"Arie and I were approached by our teacher, Dr. Gamso, last fall about performing a recital," Schutte said. "Logistically, all we needed to do was submit an application to the department chair for approval. Everything else was in our hands to prepare."
"I think the Ohio Wesleyan Department of Music is growing in size and quality, but needs more recognition on campus. Unfortunately a lot of students don't even know we have a music department. Hardly anyone attends the ensemble concerts or student recitals," said Schutte. "The department is always looking for more people to get involved in Music, and for more ways to shine a light on our corner of campus. We have a lot of hard-working students and faculty who deserve recognition from their peers."
Kaneda played for about half the concert. Kaneda said that she is "usually the one playing for all the student performers who need accompanist." She has been playing since the age of four.
Leffel did not respond by the time this article went to press.