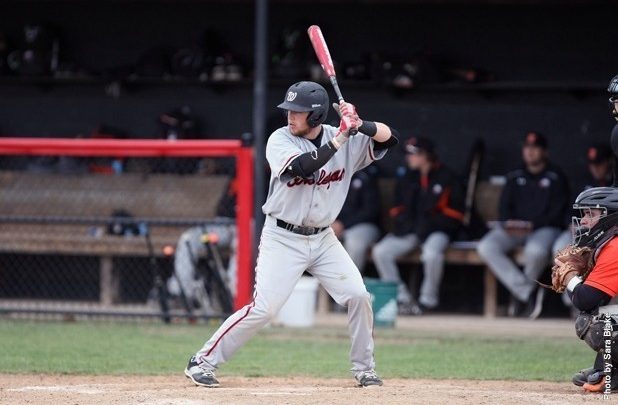 OWU baseball leads NCAC West, looks to pennant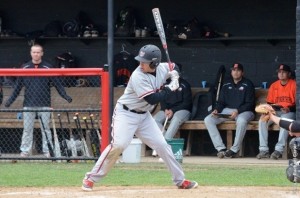 While professional baseball just started their season last week, the Ohio Wesleyan baseball team has been playing for more than a month – and playing very well.
They have a 16-7 record, including a streak of 11 consecutive wins that began March 13 and ended April 6.
Last year the team finished 13-26, second to last in the North Coast Athletic Conference (NCAC) West with a 6-13 conference record.
Right now they're at the top of the West at 6-2.
"Most of the team is back, and a lot of the same guys we tried out there last year we're trying out there this year," said head coach Tyler Mott. "They're a year older, a year bigger, stronger, faster, more experienced and all of that helps."
"I think our mindset is a little different…especially new things that coach has taught us that have really paid off," said junior catcher/third baseman Aaron Caputo.
"Our senior leadership has really stepped up, juniors have even stepped up and even the returning sophomores," said junior outfielder C.J. Tosino. "The freshmen that have come in have really seen that and fueled off of that and I feel like as a group we really just came together and decided that we want to do big things this year."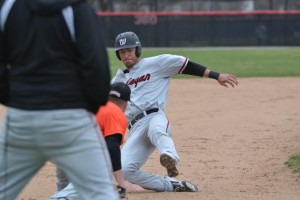 The team started out shaky, going 4-4 in their spring break games in Florida, but they have been dominant ever since with a 23-3 win over Wabash College and a 22-7 game against Heidelberg University.
Now they are about halfway through their full season and a quarter of the way through conference play, which so far has been four sets of doubleheaders against Wabash and DePauw University.
The Bishops swept Wabash in four games on March 29 and 30, and finished 2-2 against DePauw April 11 and 12.
"I think as long as we keep our game plan and just play the game that we've been playing this whole year…there's no way that we can't have a good chance at winning the championship this year," Tosino said.
Making a run for the championship was a goal of coach Mott's, according to OWU athletics' preview article, but now he's focused on winning one game at a time.
"(Our NCAC West position) means nothing right now, you really got to just take it one week at a time," he said.
The team has had to deal with several games postponed due to bad weather, including snow during their scheduled March 24 home game against Wilmington.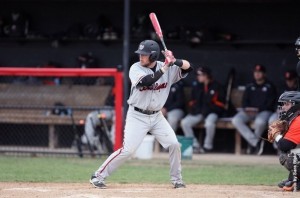 Caputo, an Ohio native, hasn't been bothered much by this though.
"Every time that we don't have a game, we usually end up having a practice," he said.
"…We take practices just as seriously as games, we try to get as much done as we can and you got to practice like you play."
The team has three more weeks of regular season play, with upcoming games against Muskingum and Wilmington this week and two doubleheaders against Denison on Saturday and Sunday.
During their April 18 rivalry game, they'll honor OWU Athletics Hall of Famer Ryan Missler ('98), who died in a car accident last summer.