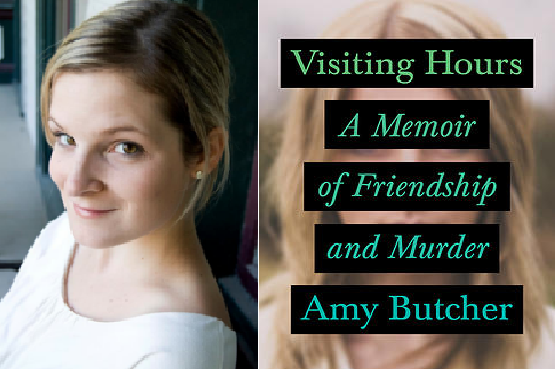 OWU professor's first book is a coping mechanism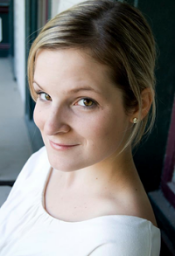 Shortly before the end of her undergraduate career, Amy Butcher went out for drinks with some friends, including a close friend named Kevin. He walked her home, told her a joke about a John Denver song and said goodnight. Less than two hours later, Kevin's 19 year old ex-girlfriend, Emily Silverstein was dead in his bathroom.
This story is the basis of Ohio Wesleyan University assistant professor Amy Butcher's first book, Visiting Hours, which was released nationally on April 7, 2015.
Butcher teaches creative nonfiction in the English department.
In her book, Butcher writes about how she coped with losing her friend, Kevin.
"It is taboo to say that I grieved for the erasure of Kevin as much as I grieved the loss of his victim," Butcher said. "But it's the truth."
"Kevin was a history major, the president of the college radio station, a kid who wore skinny jeans and green tennis shoes and form-fitting t-shirts in hipster shades: crimson, baby blue, magenta," she says. "In short, he was one of the most innocuous and responsible people I knew, and this made the incident all the more horrifying."
Butcher said she had written him letters every month for three years.
"Because Kevin would not talk to me about any of this – not the crime, not what really happened," said Butcher, "I eventually drove back to Gettysburg and sought this information myself by way of a request for all public documents related to the case."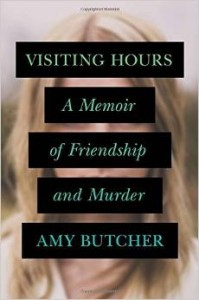 This is when Butcher learned the truth about what really happened that night.
"I learned Kevin had been trying to take his own life when Emily physically intervened," she said. "When someone is so overcome with the desire to kill themselves, they kill the person who gets in the way."
Butcher says she wrote this book not only as way of coping with the loss of her friend, but to open a discussion on mental illness.
"Depression and suicidal ideation is incredibly common," Butcher says. "In fact, suicide is the second leading cause of death nationally for those ages 15-24."
Butcher said she began writing the book during her third year of graduate school at the University of Iowa.
In her first version of the story, Butcher found, through help from her mentors (Robin Hemley and Meghan Daum), that the book was really about how she was obsessed and traumatized.
Butcher says when she finished the book, "It felt like the most pressurized valve had been turned, and I could breathe again."
As for what's next for Butcher, she has three works in progress.
"I'm generally not one to talk about my work until it's done, because I think it can create a false sense of success that I've in no way earned," she says.
Several of Butcher's students are encouraged by the amount of success she's had at her age.
"Butcher's book inspires me to be an effective writer while still pursuing my own career, just as she has," senior Lauren Moore said. "To me, balancing both her job search and her personal publishing is an amazing accomplishment."
Senior Paul Priddy shared these sentiments.
"From a student's perspective, I don't know that I can say enough about the value of having a highly recognized and award-winning author as my professor," Priddy said. "It's really amazing to have the opportunity to have our work critiqued in as thoughtful and intelligent a way as professor Butcher does."