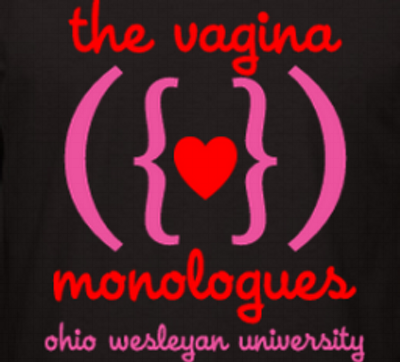 The Vagina Monologues grapples with tough issues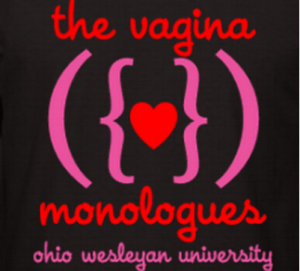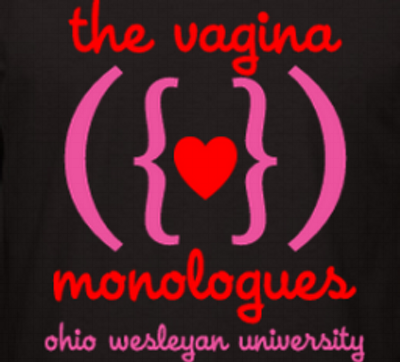 A performance of The Vagina Monologues introduced students to topics on women and sex, gender identity, violence and relationships in a crowded Bishop Café on April 4.
The text was written by Even Ensler in the 1990s. "She went around and interviewed self-identifying women about what it meant to have a vagina, and compiled the numerous interviews of women from all walks of life into a book, into a script, into a show," junior Margot Reed said. Reed was a director for the performance. She has participated in the event for the past two years.
"The purpose is not to choke feminist views or radical beliefs down anyone's throats," junior Alanna Spalsbury said. "It is relatable. It is meant for women who have gone through some of the things covered in the play to be able to speak out like 'hey, I've been through the same,' and not feel ashamed of it."
This was Spalsbury's first year participating in the The Vagina Monologues. She had a "monologue called 'Reclaiming Cunt,' which was a piece about using the word cunt not in the derogatory way, but instead to describe the vagina and all of its beautiful and unique features. It was my favorite piece for a long time, so being able to perform it was amazing."
"Too much about women's sexuality or abuse or identity in any way is oppressed because of today's society, and I think this play sheds light on some of those tougher issues," Spalsbury said.
Sophomore Emma Nuiry said the play "challenges the way we talk about our bodies involving the rhetoric and attitudes as well as societies expectations for our vaginas." Nuiry was a director and a performer in the event.
According to Spalsbury, about 40-50 people attended the event.
"I think it went well. The crowd was lively which made it very easy to perform. It was a beautiful day and there was a great turnout," Spalsbury said.