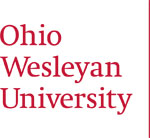 Reporting error goes unnoticed for years
Ohio Wesleyan faculty and staff were alerted to an error in compensation that caused the university to reevaluate proposed changes to employee healthcare contributions.
As of the spring 2015 semester, Ohio Wesleyan is facing a $4.5 million deficit in budget. The Committee on University Governance suggested one reduction in budget could be to freeze salaries and increase employee healthcare contributions from 18.9 percent to 23.8 percent. However, this strategy was created based on the belief that OWU was above the Great Lakes College Association (GLCA) median in total compensation across ranks.
With the finding of reporting errors, Ohio Wesleyan is now below the GCLA median in compensation, according to Chris Wolverton, professor of botany-microbiology and spokesperson for the Committee of University Governance.
"It has come to my attention within the past week that for nearly a decade, there has been a discrepancy between the value of healthcare insurance benefits received by each OWU employee and the value of benefits as reported on individual benefit sheets provided to faculty and reported in compensation surveys including the American Association of University Professors (AAUP) annual survey," said President Rock Jones in an email to employees on Monday morning.
"When reporting the value of employee healthcare benefits for compensation surveys, we have mistakenly been using the higher COBRA rate instead of the lower more realistic expected plan cost estimate. Our COBRA rate is 25 percent higher than the expected plan cost."
Jones claimed that this error began when the university switched from "purchasing a health insurance policy with set annual expenses to a self-insurance program with expenses dependent upon actual claim costs," about nine years ago.
However, Bart Martin, professor of geology, corrected Jones at the meeting, saying that this type of self-insurance program has been happening since the mid-1990s.
Concerns were raised as to how this mistake had been going on for so long, but Jones said he did not know why they didn't catch the mistake but he believed it was not meant to deceive any parties involved.
In light of these findings, the administration asked the Board of Trustees Executive Committee to reduce the increase in employee contribution to 20.9 percent, instead of the proposed 23.8 percent.
"This action shifted $130,000 of expenses from the employees to the institution," according to the email from Jones.
Other actions:
The proposed changes to the academic calendar for 2016-2017 and 2017-2018 were approved by the faculty with a vote of 51-7. Some of the main changes include shortening each semester to 70 days, beginning each semester on Wednesday instead of Monday and moving commencement to the Saturday of Mother's Day weekend.
The faculty unanimously approved for graduation those seniors whom the Registrar certified as having met degree requirements.