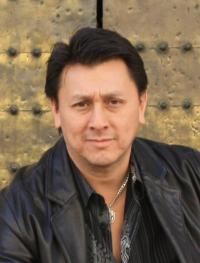 Rojas receives digital scholarship grant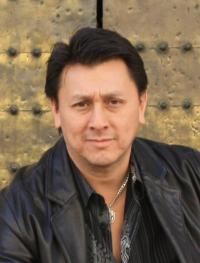 Chair of the modern foreign language department Juan Rojas has received the opportunity to create a digital map of a Hispanic American literary and urban art anthology.
Rojas said this "will form an essential part of the curriculum in two of my Latin American novel courses: Spanish 360: Twentieth and Twenty­First Centuries Mexican Literature and Popular Cultures, and SPAN 364: The Latin American Novel Within Its Revolutions, Cultures and Social Changes."
"On Aug. 11, 2015, I received an email from Catherine Cardwell, OWU Director of Libraries, where she informed me that my proposal, 'Digital Map of the Poetics of Hispanic American Literature: An Interactive and Hermeneutical Exegesis,' had been approved for a Mellon Digital Scholarship Grant," said Rojas.
The Mellon Digital Scholarship Grant is part of the Ohio 5's Digital Scholarship Initiative and is funded by a grant from The Andrew W. Mellon Foundation.
Senior Miranda Dean said she is "one of two student research assistants working with Dr. Rojas and David Soliday from the IT department. As research assistants, we act as mediums between Dr. Rojas and the other students in our class."
Dean said the project for her will last until the end of the semester. However, it will still be used throughout the classes taught by Rojas.
Dean said, "I hope that the completed project will encourage a broader and more nuanced understanding of the culture of Juárez."
Director of Libraries Cathi Cardwell, is the lead contact for the overall Mellon grant and grant administrator for OWU.
Cardwell said, "Dr. Rojas's grant is intended to have an impact on the two courses he hopes to integrate the project into. The overall Mellon project is designed to advance digital scholarship on campus."
According to Rojas, "The creation of a digital cartography will provide OWU students with opportunities to augment their knowledge from languages, literatures, the arts and global cultural studies by exploring a variety of digital skillsets."
For future reference of the study go to http://www.ciudadjuarezartandpoetry.org.