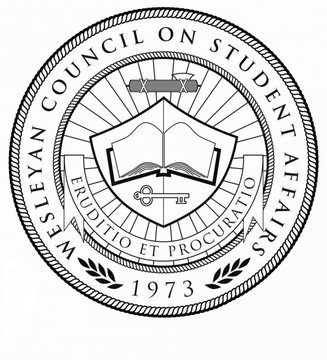 Academic forum will consider online science classes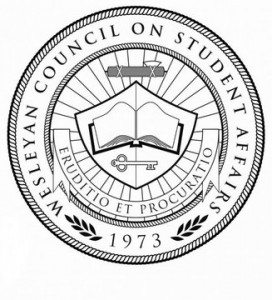 On Sept. 28, when senator Mackenzie Sommers told the Wesleyan Council on Student Affairs (WCSA) that the 2015 academic forum's agenda will include online classes, one WCSA advisor was especially interested.
Broadly, the academic forum will be about "Course Offerings," but one of the specific issues faculty and students will address is the possibility of online science classes for non­-majors.
"Did that idea come from you or the provost?" professor Mark Mitton-­Fry of the chemistry department wondered.
Sommers, a senior and member of the academic affairs committee, told Mitton­Fry and all assembled that the idea had come from the students themselves. Many non­science majors were concerned about taking classes with labs, Sommers reported, and they thought online classes might be an easier way of fulfilling their distribution requirements.
"As a science person, that's the number one reason that I would be against that," Mitton-­Fry responded. "Purposely designing a class for relaxed rigor doesn't do it for me."
The back and forth ended on this last point, but the debate concerning online classes is sure to continue at the academic forum. Though a date has not been set, the meeting typically takes place in October. This semester's forum will be OWU's second.
Bob Wood, director of Public Safety (PS), had less contentious news for WCSA's senators. He told the group that PS had made some changes to various parking lots on campus. Near the fraternities and Williams drive houses, B lots were converted to C lots. The same change has been made to a lot outside of the Honors House.
Jerry Lherisson, president of WCSA, also announced that after the next Archway meeting, he and Emma Drongowski, WCSA's vice president, would have more information about the vacant dean of students position and the termination of Martin Eisenberg, OWU's former dean of academic affairs.