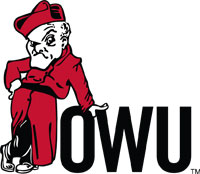 Career workshop aims to help students find future careers
Career Services department is now offering a series of workshops to students which include narrowing down a career path to helping freshmen begin to think about post­grad employment.
These workshops were set to take place Sept. 9, Sept. 16 and Sept. 24. The final workshop takes place Tuesday, Sept. 29.
Assistant director of the department of career services Nancy Westfield said, "While the actual program, First Year to Career, is new, the information detailed in the workshop combines the years of experience we have in working with freshmen to help them begin their career journey."
Westfield said, "Research has demonstrated that students engaged in the career development process earlier in their collegiate careers are better prepared for employment opportunities upon graduation."
Both Westfield and career services director Leslie Melton worked to bring the workshop to campus.
"We realized the need for students to engage in the career planning process earlier in their academic careers. Aligning with recent data from the National Association of Colleges and Employers and institutional assessment, we have worked with the Assistant Dean for Academic Advising to provide first year students with a targeted program to provide them with the necessary tools and resources to be successful in their future careers," said Melton.
Following the workshop, Westfield encourages students to meet with one of the coaches individually in the career services department.
Westfield said, "The actual process of making career decisions varies with each student, but our goal is to inform first year students of the important aspects of self-­assessment, career research and experience in beginning to focus on their career goals."
Senior Macie Maisel said, "I have attended some of the career services department's events and have found them helpful and insightful."
Westfield said they "also seek to introduce students to potential career options."
The program being sponsored by the Office of Career Services and the assistant dean of academic advising.