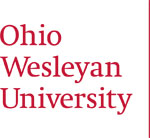 Enrollment on the decline
Admission and enrollment rates are used by universities across the country like team records are used in sports: they show who is ahead. And though they are both small liberal arts schools in the Ohio 5, Ohio Wesleyan University and Denison University are putting up very different stats.
Just this year, Denison was able to reach some of its highest application rates; some 6,100 applications from a wide mix of students were compiled by their admissions office. On top of that, according to their website, Denison's class of 2019 is among the university's strongest academically, compared to past rankings.
When asked about these exceptional rates of application, Denison's senior associate director of admissions Mike Hills said that his office's hard work has paid off.
"Our reputation as a premier liberal arts college is among the best in the country, which makes our job easier in a challenging admissions climate," Hills said. "In addition to the Midwest and Northeast, which have always been good places for us to enroll high­-achieving students, we've been working really hard to recruit equally qualified students from the South and West."
In contrast, Ohio Wesleyan faced an incredibly low rate of enrollment last year with a freshman class of 490, which was significantly below OWU's annual goal of 600. It was the lowest rate in the past five years.
To counteract those numbers, OWU began re-branding and underwent tremendous budget cuts this year.
As reported in an article on the OWU website, authored by vice president for enrollment Susan Dileno, "Our applicant and admit pool hasn't really changed that much, but at the end of the day, it is impossible for us to control who does or does not enroll."