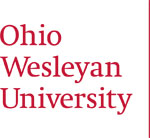 Career Services brings employers to campus
Every spring and fall semester, the Career Services hosts a career fair for students of all class years with the hopes of helping them grow their connections and find an internship or even full-time job.
About 56 employers attended this year's career fair, which took place on Oct. 23 in the Benes Rooms. Also attending the event were about 31 graduate schools.
Leslie Melton, director of Career Services, said they gather attendees through "a database of employers and the companies they work for which post internship and full time positions as well as graduate school admissions."
Melton said that in addition to using their database to get employers to attend, Career Services representatives go to networking events and attend other schools career fairs looking for employers that have not yet attended the fair.
Melton went on to say that "about four or five Ohio Wesleyan alumni were in attendance of the career fair. Usually if the alum cannot attend, they send another representative from their company to attend in their place."
Melton said the benefit of having an OWU alum attend the event is having a sense of familiarity and likeness on campus. Also, being able to set up meetings on campus with the appropriate people who can help them recruit the necessary students.
Melton said "the ultimate goal of the career fair is to get familiar with the world of work, gain experience with presenting yourself and possibly growing your connections and find a job."
Career Services encourages all students to attend the fair including freshman: "some freshman have been offered internships and all freshman who attend will gain valuable experience."
Senior Jerry Lherisson said "I have attended a career fair every year since freshman year. I mainly go just to see the opportunities that are out there. It's a generally good way to network and learn about the breadth and depth of different paths that are possible after graduating Ohio Wesleyan."
Lherission believes, "at the very least, the career fair exposes students to an aggregate of learning opportunities that they normally wouldn't have a chance to see in one place."
According to Melton, of the students that come to the fair looking for full time jobs, every year there are students offered jobs from connections made at the fair.
"Last year, Cincinnati's Children's Research Hospital hired about 6 people from Ohio Wesleyan," Melton said.
The Career Services marketing intern, senior Jimmy Sanzone, said "I was excited to go and talk with a bunch of different employers, even some that I wasn't originally considering. It's a great way to network which has become such a vital part of getting a job after graduating."
Sanzone said about 300 students were in attendance at the fair.
Career Services will also be holding an internship and summer job fair during the spring semester. Graduate schools will not be in attendance, however everyone is encouraged to attend because full­-time job employers can still appear.
On Jan. 29, the Ohio Foundation of Independent Colleges will be holding a career fair in Columbus. Career Services will be offering transportation to this event.
Another upcoming opportunity is the Teach Ohio fair for teaching positions in April. This fair includes an interview portion and students can be offered positions on the spot at.
Melton said "the good thing about career fairs is that you get to put yourself in front of an employer and talk in person. Where as when you apply to a job, you can feel like you're dumping your resume into a pool as applications that may never get looked at.
In the future, Career Services is considering holding a two­-day fair because of the increasing size of the people attending the fair and the limited space on campus.