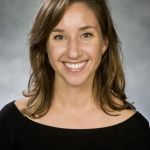 Religion and classics expert visits OWU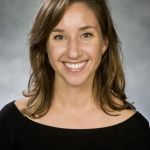 A triple threat comes to Ohio Wesleyan: religion, philosophy and classics professor Heidi Wendt spoke to students Nov. 2 about religion in the Roman Empire.
Wendt, from Wright State University, delivered her lecture, "Judaism and Christianity as Religion in the Roman Empire: The Case of the Apostle Paul," to a packed room in Slocum Hall.
She received an A.B. in religious studies from Brown University. She returned to Brown to complete a PhD in religious studies and an A.M. in classics.
Senior Ashley Vassar, a classics major, was glad to hear an interdisciplinary perspective.
"This talk was one that married a religious topic with a classical one," Vassar said. "This means that students from both the classics and the religion department were able to learn more about their particular areas of interest. The topic was also particularly fascinating because Christianity is so widespread."
Wendt's visit was made possible by classics professor Lee Fratantuono. Fratantuono said having a speaker like Wendt "exposes students to other areas of specialties within classics. In the classics department, we have a small number of faculty and a large number of students and the speakers help mitigate the number of faculty."
Every year, the classics department has a speaker series, which brings four to six speakers to campus. When selecting speakers, the department aims to choose people whose studies connect to the material discussed in class.
Wendt researched topics focused on the Roman Empire and the activities of freelance religious experts and their significance for the emergence of Christianity. She has worked throughout Turkey, Greece and Italy.
Throughout her presentation, Wendt discussed the evolution of both Christianity and Judaism.
She also pulled passages from the bible to support her research.
Senior Rachael Nicholas, another classics major, said that she learned a lot from Wendt.
"I gained a fuller knowledge of early Christianity in Rome," Nicholas said. "Before this point, I knew very little of that particular subject. Now I understand how early Jews and Christians interacted with the Roman Empire."
Wendt is in the process of completing a book titled "The Religion of Freelance Experts in the Early Roman Empire." According to Wendt's web page, the book "examines evidence from the imperial period for self­authorized religious experts, including Judean and Christian actors."