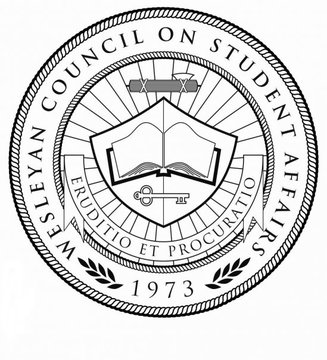 WCSA Today: New budgets approved
By Liz Hardaway, Arts & Entertainment Editor
The Wesleyan Council on Student Affairs (WCSA) is back in session this semester and a new administration in charge.
With junior Chris Dobeck as president and sophomore Michael Sheetz as vice-president, WCSA has funded over $5,000 worth of budgets since Monday. The budgets approved went to PRIDE's International Queer Film Festival, which kicked off this Wednesday, and to lesson fees for the Equestrian Team.
The Council also elected freshman Maxwell Aaronson as sergeant of arms, who will provide added security for meetings if necessary.
The council is also considering an amendment to its constitution that would change the way elections are held in the future. This amendment prevents officers from running uncontested to encourage widespread representation.
"We are supposed to be representing the whole campus…that vote should matter," said junior Ryan Bishop.
Dwayne Todd, the vice president for student engagement and success, also suggested opening a student service center in each residential hall. These rooms, typically just open for registration in the beginning of each semester, could also serve as hubs for students to rent games and check the progress on their room requests, said Todd.
The next full senate meeting will be Monday, Feb. 6 in Crider Lounge at Ham-Will.