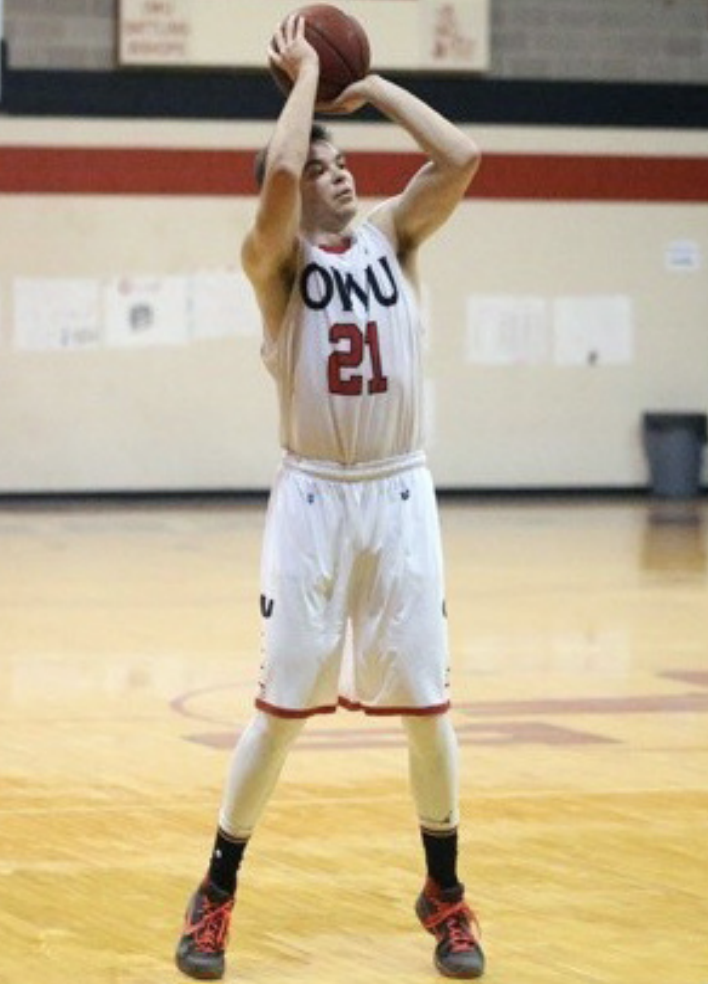 Ohio Wesleyan men's basketball roll past the College of Wooster
By Aleksei Pavloff, Sports Editor
The Ohio Wesleyan University men's basketball climbed to the top of the NCAC standings with a win against the College of Wooster on Feb. 11.
Senior Ben Simpson and junior Nate Axelrod contributed nearly 50 points combined in the win against the conference rival. In the previous game, when the Bishops played the Scots, the score was 99-76.
The lingering thought of the last time these two teams met motivated the Bishops and the hard work and preparation paid off with the score 81-72.
"We realized that this was a big one with only a few games left," said sophomore Chris Allocco. "We needed to not make the same mistakes as last time."
"The main thing we needed to change was our competitiveness," said Axelrod.
"We just wore them down throughout the game."
The Scots did not just give in. At the half, the score was Wooster leading 38-30.
That did not faze the team, however. They went from scoring 39.9 percent of their three-point shots in the first half to 52.94 percent.
"Throughout the game, we trusted the process even when we were down," Axelrod said. "We had faith in each other and we knew we would give them a run for their money."
At the end of the game, Simpson and Axelrod had stand-out performances and together contributed 49 points, 7 assists and 4 blocks. They also recorded 37 minutes played in the game.
One aspect that influenced the game was the fans or as they should be called the "Sixth Man."
"The fans are a great help. They really gave us the energy we needed," said Axelrod.
"The fans were great," said Allocco. "The combination of senior night and the stakes in the game made the atmosphere that much better."
There is no looking back. The Bishops are now in the driver's seat in the NCAC and are looking forward to the possibility of meeting the Fighting Scots one more time. Both Allocco and Axelrod believe that the teams will play again. But only time will tell.
"If things go the way we want, we will definitely play them again," said Axelrod. "I have no doubt we will come out with the same energy again."