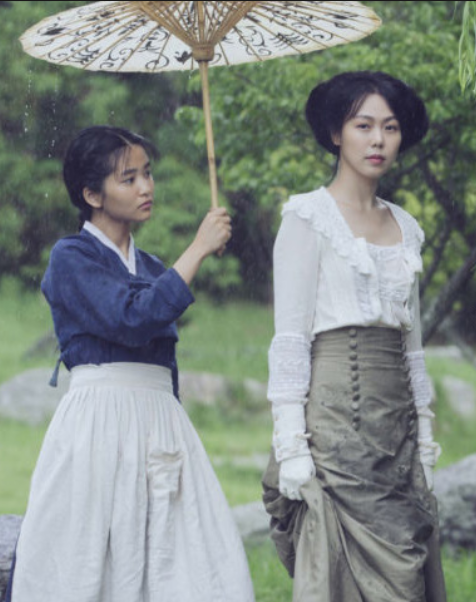 Queer Film Festival showing its last movie
By Liz Hardaway, Arts & Entertainment Editor
The International Queer Film Festival is closing the curtain after a successful first season.
Since it began showing lms in early February, the festival plays movies to better represent queer people from around the world through cinema.
The upcoming lm, "The Handmaiden" will be featured in the Benes rooms at 7 p.m. on April 4. The lm is a mystery-drama that takes place in early 20th century South Korea. Sook-Hee, played by Tae-ri Kim, is hired as a handmaiden to Japanese heiress, Lady Hideko, played by Min-hee Kim. This critically acclaimed lm directed by Park Chan Wook uses historical context to discuss sexual exploration and love.
"Queer people have existed always and everywhere," said junior Ryan Bishop. "We would like to see cinema move toward a point where queer characters can be main characters in any genre, any role, and their queerness might not be [the] center, but is validated and explored in the depth it deserves."
The lm was based on Sarah Walters' novel "Fingersmith," a lesbian romance set in Victorian England.
"Beautiful Boxer," a lm from Thailand that was shown Monday night, tells the story of Muay Thai kickboxer Parinya Charoenphol, played by Asanee Suwan. Charoenphol identities as khatoey, "a third gender known in Thailand with similarities to identifying as a transgender woman," said Bishop.
"Beautiful Boxer" shows the protagonist's childhood in poverty, her days as a travelling monk and her journey to raise enough money for gender-af rming surgery.