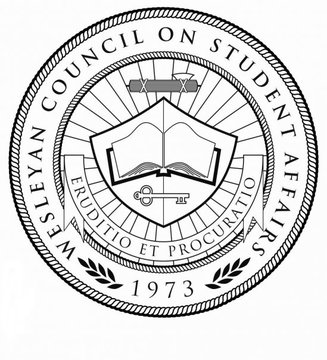 Letter to the Editor: SIAC addresses lack of diversity among faculty
By Ryan Bishop, Contributing Writer
The Wesleyan Council on Student Affairs' (WCSA) Student Inclusion Advocacy Committee (SIAC) was created in the spring of 2016 to ensure that students from under-represented groups on campus have a pres- ence and voice on our student government.
Its mission is focused on addressing is- sues that students from minoritized groups face. SIAC has eight voting senator positions, known as Inclusion Representatives, and is currently chaired by Ryan Bishop.
SIAC's first big project for the 2017 term was composing a letter to address the lack diversity among faculty on our campus.
This three-page letter was reviewed by Juan Armando Rojas, associate dean for inclusion and diversity, and WCSA's full senate.
In our letter, we expressed appreciation for the number of efforts which the university has already undertaken to address this issue, including creating Rojas' position and holding various faculty training sessions related to diversity, inclusion and equity in the classroom.
Ohio Wesleyan prides itself on fostering a welcoming environment for students of all backgrounds and has been working toward strengthening the efforts in this area.
SIAC expressed concerns we have heard from our student body regarding the small number of faculty of color (for instance, out of 129 faculty members, only four are Black, and only three are Hispanic or Latinx; OWU has only ever had one Black female faculty member, Judylyn Ryan).
Not only do these numbers not re ect the diversity in our student body, but they are also unjust and undermine our commitment to liberal arts education.
Diversity among professors is crucial for a number of reasons, including providing students of diverse backgrounds with the opportunity to see themselves in their teachers who are often their role models.
According to a 2014 report by the National Education Association, professors of color are often more capable of connecting with students of color, and also tend to teach with a more socially conscious mindset which is inclusive of students from under-represented groups and incorporates diverse approaches.
Inclusive approaches are bene cial to all students, as they shape graduates to be true global citizens.
Increasing diversity among faculty, as well as strengthening diversity and sensitivity training of faculty and staff, is a goal of equity and justice, and one that can only improve our already exceptional liberal arts institution. In the letter, SIAC also offered suggestions which could help expand existing efforts.
Our letter was immediately addressed on multiple levels of the administration, including by Provost Chuck Stinemetz and President Rock Jones, both of whom ex- pressed desire to meet with SIAC and further the conversation.
Furthermore, departments that are currently hiring have expressed willingness to honor a resolution passed by WCSA in 2016 to invite SIAC members to hiring committees.
WCSA is grateful for the administration's commitment to fostering a diverse, inclusive and just campus environment and for its willingness to work with students.