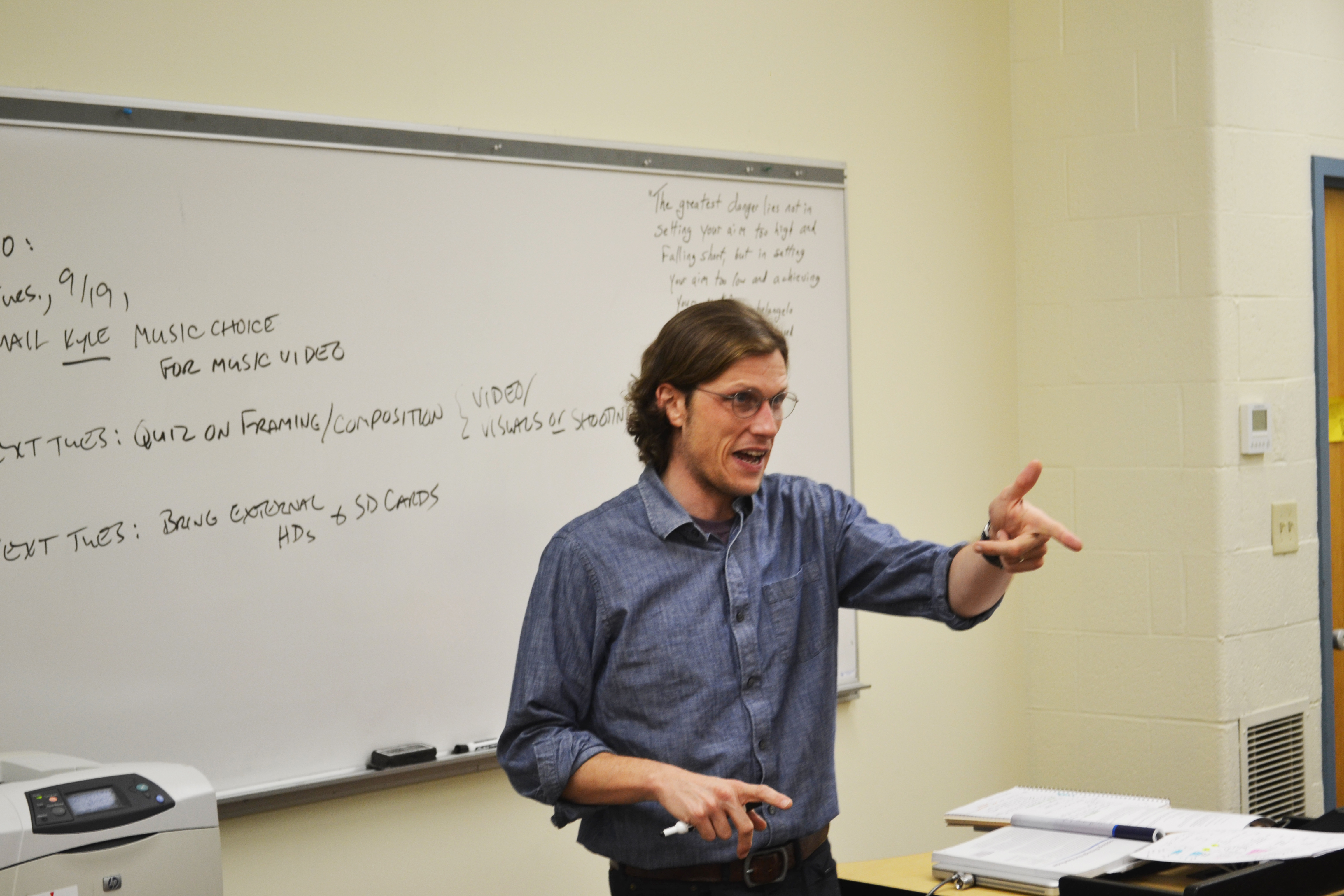 Communication professor brings video expertise to campus
By Spencer Pauley, Copy Editor 
With a new major being introduced this semester at Ohio Wesleyan, new faculty comes as well.
Kyle McDaniel is one of the new faculty members for the journalism and communication department and is helping lead the way for student success in the major.
McDaniel, from Jonesboro, Arkansas, went to school at Arkansas State, which is located in his hometown. After that he got his master's at the University of Missouri-Columbia and then his Ph.D. at the University of Oregon.
The classes that McDaniel is teaching are: Video Production, Conflict Resolution and Communication Theory.
The classes are new to OWU so there are not a lot of students in each class, but McDaniel said he sees an increase in student interests in the classes in the future.
"I've talked to quite a few students already who have already been thinking about registering or have but dropped," McDaniel said. "But I do think more people are going to take it in the future."
The video production class is a half unit course but may change to a full credit class by next semester. The class is one of the highlights of the new courses added to OWU.
"The goal of the class is to get the students to learn how to be professional and use the equipment," McDaniel said. "But it's a lot of work, so hopefully after this semester it will be a full unit class."
McDaniel is coming from a post-doctoral fellowship at the University of Oregon. Oregon's enrollment from 2016 was 23,634 compared to OWU's enrollment of 1,650. So McDaniel has experience with both a state school and a small private one.
"There are a lot of similarities across the board, that's being engaging in the classroom," McDaniel said. "Trying to think of new ways to engage students is very important" McDaniel said. "Ohio Wesleyan students are very impressive. You guys seem really engaged and interested."