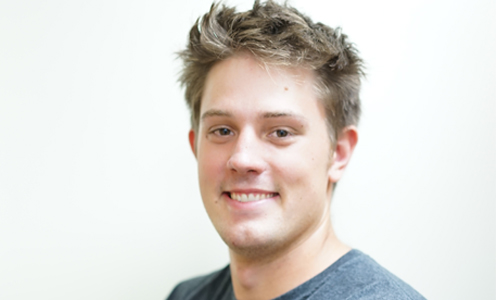 How does one truly disrespect the American flag?
By Aleksei Pavloff, Sports Editor 
Sunday was meant to be a day for relaxing and watching one of the most popular sports in the nation, but it was overshadowed by protest and name-calling.
Everything happened this past Friday with President Donald Trump who was speaking to supporters. He seems to take issue with one thing, players kneeling for the national anthem. This controversy covered all major news outlets when former San Francisco quarterback Colin Kaepernick decided to kneel during the national anthem.
"I am not going to stand up to show pride in a flag for a country that oppresses black people and people of color," said Kaepernick, in an article written by sbnation.com.
Kaepernick added that this issue was bigger than football and that it would be "selfish on (Kaepernick's) part to look the other way."
"Wouldn't you love to see one of these NFL owners, when somebody disrespects our flag, to say, 'Get that son of a bitch off the field right now. Out! He's fired. He's fired!'" said President Trump, who was quoted by the Guardian.
His Twitter account also shows his disdain for those who protest the anthem. He tweeted about how fans should stand up and take action for those who decide to kneel during the national anthem.
"If NFL fans refuse to go to games until players stop disrespecting our Flag & Country, you will see change take place fast. Fire or suspend!" President Trump said via Twitter.
Fast forward to this past Sunday and there were many instances of teams protesting the anthem in what seemed to be a response to President Trump's comments.
If you watched any of the games, you saw players kneeling and standing while locking arms, players sitting down, and players such as Buffalo Bills running back LeSean McCoy, who stretched while the national anthem was playing. There were also some teams that chose not to go out on the field for the anthem. Both the Seattle Seahawks and Tennessee Titans.
Both head coaches Pete Carroll (Seahawks) and Mike Mularkey (Titans) told tennessean.com the players made the decision. This big topic of controversy upsets those who have served in the armed forces and those who respect our nation's history. But is it really the most disrespectful thing we do?
I am constantly on social media because I'm either bored or I just want to see what my friends are doing. But something crossed my mind as I aimlessly read people's opinions about the protest, do we really respect our flag?
I also came across a series of screenshots that explained all the ways we disrespect the flag. The screenshots that were posted to Facebook but originated on Twitter was posted by user @koopa_kinte and has close to 200,000 retweets and more than 250,000 likes.
This prompted me to research the rules for respecting the flag, and so I did. Scavenging the Internet, because that's what millennials do best, I found a website titled usflag.org.
A link on the website let me to the United States code, title 36, chapter 10. Scrolling down, I was shockingly surprised.
"The flag should never be carried flat or horizontally, but always aloft and free," according to usflag.org.
If you have ever watched an NFL game, you may remember the one moment, when they play the national anthem, that some stadiums carry an enormous flag out that is horizontal but never touches the ground.
OK, but that's just one little slip that people make. At least it never touches the ground. Wait, there's more. "The flag should never be used as wearing apparel, bedding, or drapery," according to usflag.org.
This means that my flag-patterned tank top should not be on my list for weekend attire. But there are all sorts of ways we, as Americans, find an excuse to put the flag on anything. You can go on Amazon and find any number of products that use the pattern of the U.S. flag.
"The flag should never be used for advertising purposes in any manner whatsoever. It should not be embroidered on such articles as cushions or handkerchiefs and the like, printed or otherwise impressed on paper napkins or boxes or anything that is designed for temporary use and discard. Advertising signs should not be fastened to a staff or halyard from which the flag is flown," according to usflag.org.
Say goodbye to celebrating the Fourth of July with all those cheaply made napkins and paper plates that show the U.S. flag. At the end of the day, people will not even care how they use the flag.
I have seen people who buy U.S. flags and post them up in their rooms only to find the flag laying on the ground. As a football player, I would probably never kneel for the anthem.
To me, it means more than your typical patriotic symbol. However, I love to see people using their First Amendment right to freedom of expression. And it is other people's right to disagree with the protesters.
This is why I write and want to be a journalist. To record the moments in history where we find ourselves breaking apart rather than coming together. But this past weekend showed teammates, coaches and owners coming together and it may not stop here.