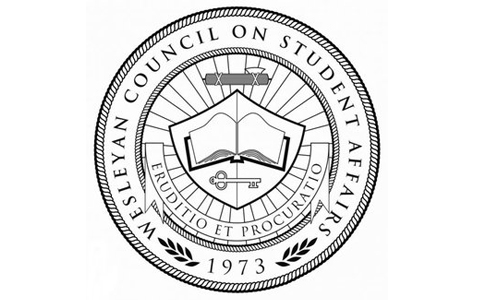 Dan's Deli coupon bill passes
By Spencer Pauley, Copy Editor 
With the Wesleyan Council on Student Affairs' help, students will now receive coupons they can use at Dan's Deli in the near future.
WCSA members discussed this issue at the last two meetings, held Sept.18 and Sept. 25, to determine whether or not to pass a bill that would allocate $1,500 toward Dan's Deli coupons.
The coupons will take three dollars off of a purchase. In the end, the bill passed and WCSA will fund two out of the three dollars for every coupon. The bill was introduced by Public Safety (PS) in an effort to increase the safety among students late at nights and to prevent causing disturbance within the Delaware community on weekends.
Because Dan's Deli is a prime spot for students on weekend nights, PS chose the food truck for a collaborative business. PS Director Robert Wood spoke to WCSA members about the bill at the full senate meeting.
"The idea is to try and keep students on our property where we think they're safer," Wood said. "We've had one fatality and one very serious injury that have occurred … on late nights off our property."
There have been several issues specifically with Spring Street. Wood said students will cause more trouble there than anywhere else in Delaware on the weekends.
"We've had a lot of issues with students walking up and down Spring Street with trash and arrests [have also occurred] because they're upsetting the neighbors," Wood said.
A bill that would allocate $175 towards a punching bag in the Welch gym was pushed to be discussed in the WCSA meeting next week.
Junior Armando Polizzi and sophomore Maxwell Aaronson, who proposed this resolution, told WCSA members what the bag would do.
"The bag would attract more students to go and workout and stay active," Polizzi said. One of the questions brought up about the bill were whether the bag would be used by students. A decision on this bill is yet to be determined.