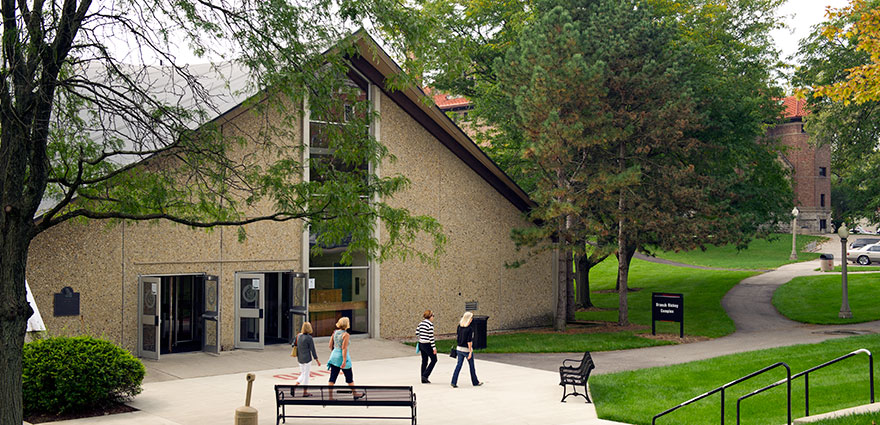 HBC and Branch Rickey renovations coming soon
By Aleksei Pavloff, Sports Editor 
Ohio Wesleyan University administration approved plans to renovate the House of Black Culture and Branch Rickey Arena.
In late October, many alumni, students and parents enjoyed a festive homecoming while also celebrating the university's 175th anniversary. With this celebration, the school also announced that OWU's Connect Today, Create Tomorrow campaign raised more than $140 million in donations.
"Our goal for the leadership phase of the campaign had been $125 million," said OWU president Rock Jones in an email sent to OWU faculty. "So this is, indeed, a milestone to celebrate."
Along with the celebration, announcements were made that have some people on campus still celebrating. The Board of Trustees approved the rebuilding of the Butler A. Jones House of Black Culture (HBC) and plans to renovate Branch Rickey Arena.
This is a part of the university's 2017-18 objectives and plan for 2020.
Through this approval, the board is aiming to raise at least $161 million for the Connect Today, Create Tomorrow campaign by late June 2018. Along with donations, the objective included completing fundraising and beginning construction of HBC. Along with the rebuilding of HBC, the objectives included finalizing the design for Branch Rickey and launching fundraising.
HBC has been a part of the OWU community since the 1970s. The current house is located on Oak Hill Avenue and Jones has said the new building will be in the same location.
He also added that students have assisted in reviewing plans for the new house in efforts to serve "the needs both of the students who live in the house and of the larger community that gathers at the house."
With the announcements made about plans for HBC and Branch Rickey, some recent alumni are excited to hear about the news.
"I think it's great that (Branch Rickey Arena) is getting renovated," said Ben Simpson '17, a former member of the OWU basketball team."This program that has been built over the years definitely deserves it."
Simpson also mentioned that his memories of playing in Branch Rickey were great.
"It was awesome playing in Branch Rickey," Simpson said. "The combination of great fans and a great atmosphere makes it fun to play in."
Branch Rickey Arena is one of the best places to watch and play sports, but according to President Jones, it is time for improvements.
"The time has arrived when much-needed renovation must occur, including replacing the aging floor and bleachers, refreshing the entry and public restrooms, upgrading the training room, and creating a venue that reflects the quality of the programs that compete in Branch Rickey Arena," Jones said.
The administration has worked with new athletic director Doug Zipp, coaches, trainers and faculty from the health and human kinetics department to identify what needs to be improved.
"This is the most pressing need for renovation among all of our athletics facilities," said Jones.