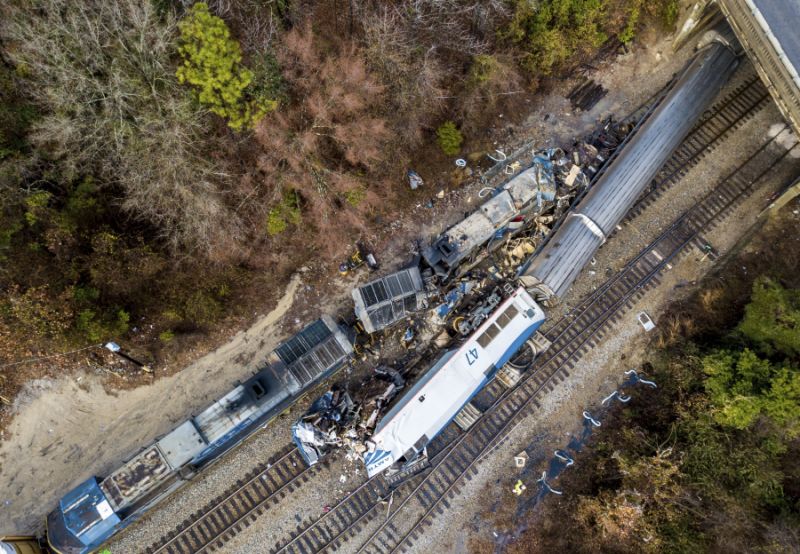 By Kienan O'Doherty, Editor-In-Chief
Believe it or not, some modes of transportation need to slow down.
Earlier this week, Sunday at 2:35 a.m., an Amtrak operated train transporting passengers from New York City to Miami crashed into a unmanned freight train, killing two people and injuring over 100. This has been the latest in a series of crashes on the tracks.
The crash was caused by a CSX Transportation freight railroad crew failed to flip a switch back to the mainline setting after pulling its freight train onto the side track. They then reported that they had in fact switched it, which didn't turn out to be the case.
From 1996-2018, there have been seventeen train related crashes. Nine of those have been by an Amtrak-operated train. The most recent crash before this was in Tacoma, Washington, where a train careened of the track on Amtrak's inaugural run on a new route for its Cascades service. The crash killed three people and injured 70 others.
The worst part is, according to an article written by Teddy Kulmala and Sammy Fetwell at The State, the crash could have been avoided.
"[Robert Sumwalt, chairman of the National Transportation Safety Board] said the accident could have been avoided if a federal safety system, under consideration for years, had been in place. The system is supposed to slow down trains when a problem lies ahead on a track. He called the damage to the trains "catastrophic."
This incident however, doesn't call for a federal safety system. Instead it calls for Amtrak to reconsider their safety culture. According to a National Public Radio article: Last November, at an NTSB meeting to announce the results of the investigation into a fatal Amtrak crash outside Philadelphia in April 2016, Sumwalt blasted the railroad for its "lax" attitude, saying "Amtrak's safety culture is failing, and is primed to fail again."
As the culture of transportation is becoming more and more important and widely viewed, both companies and crews alike must work together to examine every aspect of safety they can. If they don't, these terrible and fatal crashes will continue, and they will have no one to blame but themselves.