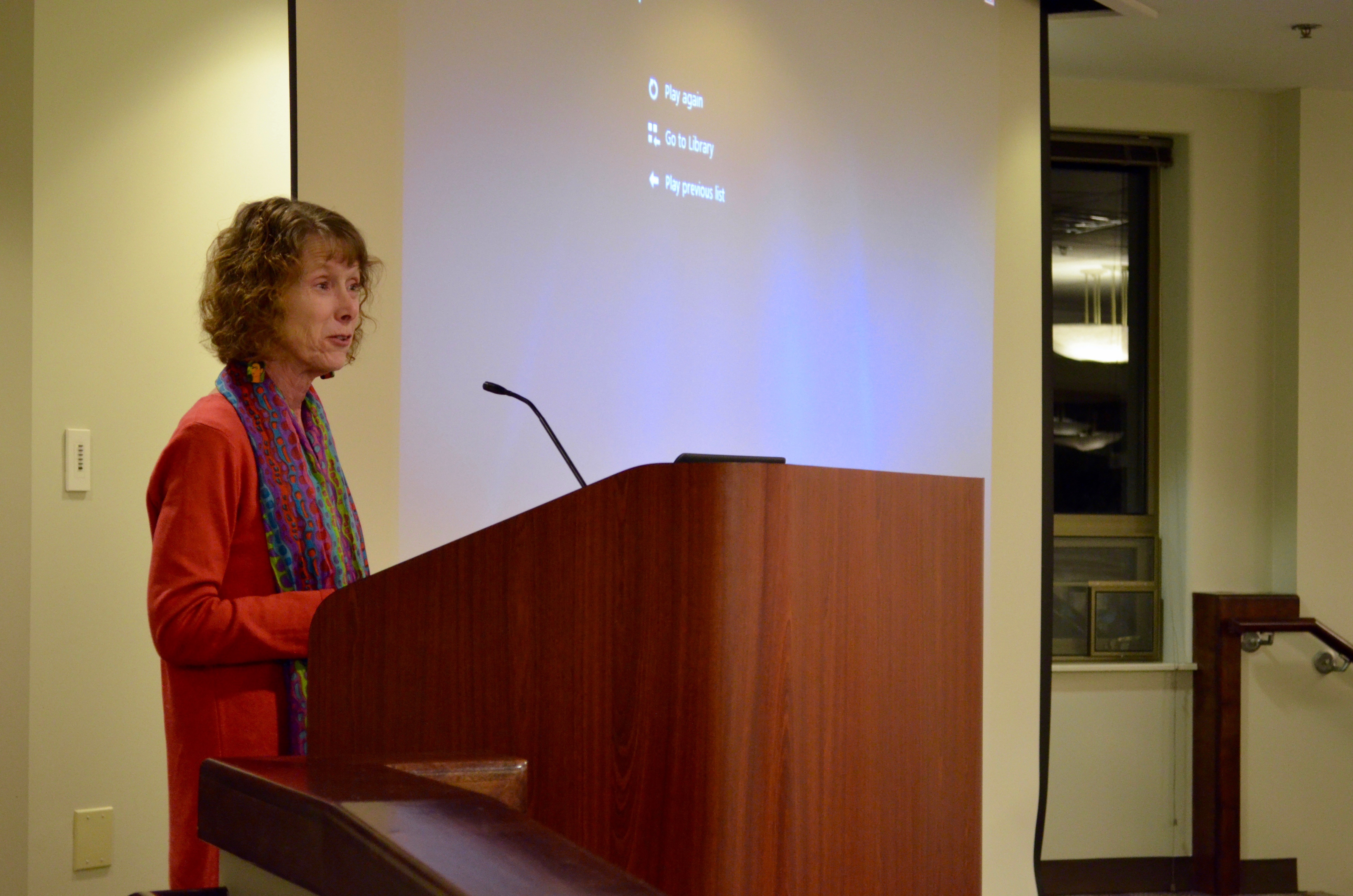 Professor shows the life of Japanese-American artist through photography
By Tung Nguyen, Online Editor
Decades worth of photographs certainly tells a story.
Lynn Estomin, an award-winning professor of digital art and design at Lycoming College (PA), whose works have been known internationally and well-received, presented her new documentary   "Living in the Story" in the R.W. Corns building on Feb. 16. 
"Living in the Story" shows thirty-five years of photographic artist Patrick Nagatni, a third-generation Japanese-American, who spent most of his lifetime using arts to depict the world's history during the 20th century with the emphasis on nuclear tragedies. 
Unlike many other artists, Nagatani is well-known for his distinctive approaches to photography. More specifically, Natagani uses sets, models as well as sculptures and background paintings to construct his messages. 
By using red as the dominant color, Nagatanii, with the blend of fact and fiction in his sets, successfully created a deep sense of tension to depict the nuclear aftermaths. 
"His work is also very different. To me, he is telling a story and he is trying to play with the idea of what is truth in photography," Estomin said. "And more than that, how photography tells somebody its own version of truth." 
In fact, Nagatani did not see himself as a mere photographer but a narrator as well. Like Estomin, Natagani believes that there is no absolute truth in photography. Photography is only reproducing the moments and Natagani said that the magic of his works is "living in the story." 
Dr. Lynette Carpenter, professor of English and Film Studies at Ohio Wesleyan University said: "Patrick's style is imaginative, unusual and he seems to have a funky sense of humor shown in his works. On the other hand, besides Patrick, Lynn is the one who came up with genius ways in making this film and delivering Patrick's stories. She should take credit for that." 
When asked what Estomin regrets the most in her documentary, Estomin said: "Definitely the experts talking about his works. I wanted Patrick to tell his story and I didn't want other people to tell us what we should think is important about his photography. I wanted him to tell the story himself." 
Before "Living in the Story," Estomin has been acknowledged by her other documentaries on a wide range of social issues such as human rights, domestic violence, and Planned Parenthood, which have been broadcasted nationally on PBS and shown in many film festivals around the world. 
To view Patrick Nagatani's other works, please visit his personal website, www.patricknatagani.com.