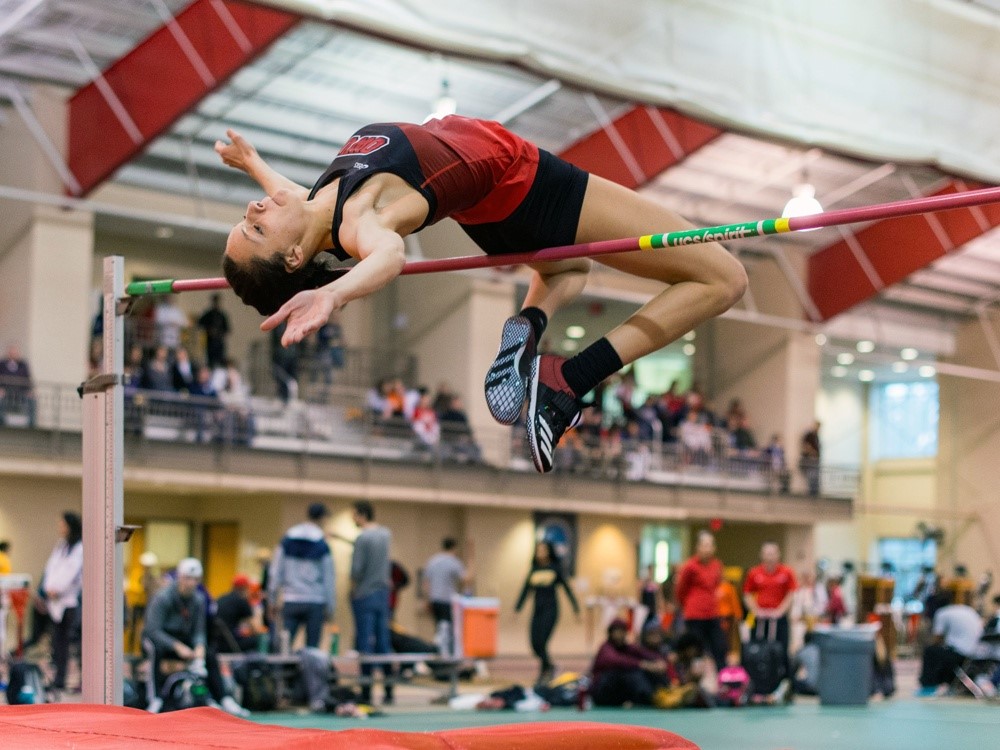 By Jesse Sailer, Sports Editor
Sophomore high jumper Cirrus Robinson defends her national title and becomes the third Ohio Wesleyan woman to bring home a national championship.
Robinson is third following her own 2017 title win and OWU alumni Julie Bredenbeck's national championship in the discus in 1982.
She successfully defended her national championship in the high jump during the second day of the NCAA Division III indoor championship meet, hosted by Birmingham-Southern College in Birmingham, Alabama.
Kris Boey, head track and field coach, said, "Cirrus has accomplished more in her first two years of collegiate athletics than most any student-athlete could dream of achieving over an entire career, yet she remains humble and hungry to [continue] improving."
Robinson was one of four high jumpers who entered the meet with the nation's top height of 5-7¾, which she achieved during the North Coast Athletic Conference championship meet.
Robinson cleared 5-8½ on her very first attempt to win the national championship. She missed only once on her first six heights.
The final 3 competitors, Robinson, 2017 runner-up Emma Egan of Williams College, and Helene Hall of Williams College, each missed all 3 attempts at 5-9¾, and tiebreakers determined the final standings, with Robinson winning the national championship, Hall finishing second, and Egan third.
"This competition was more of a fight for the podium, with first place shifting around between a few of us, which made the finale even more rewarding than last year," Robinson said, "I was the most grateful for another healthy season and the opportunity to compete with OWU's name on my chest."
Robinson earned OWU 10 points in the team standings and boosted the team to a tie for 20th place among the 105 schools that were represented in the meet.
"I admire Cirrus's drive and dedication to her sport and her team," Boey said, "And while she has accomplished so much in her first two years, I believe the best is yet to come."