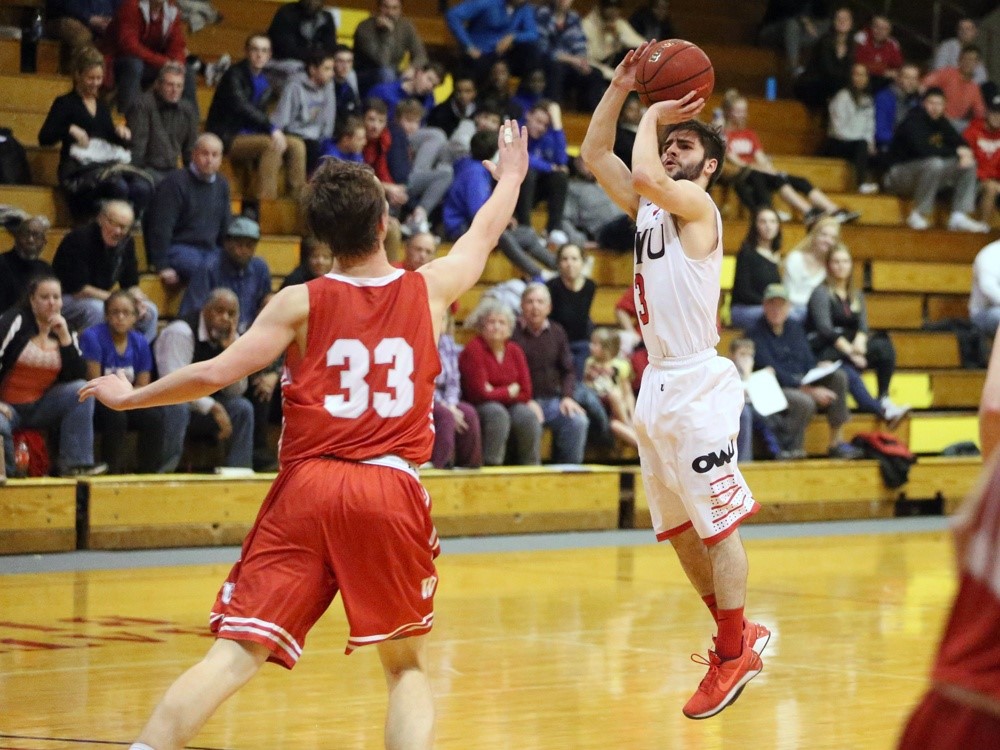 By Jesse Sailer, Sports Editor
Nate Axelrod claims yet another title as he is named the NCAA National Player of the Year.
It was announced by D3hoops.com that Axelrod was named NCAA Division III Player of the Year as part of the D3hoops.com All-America teams.
"It's a huge honor and really means a lot," said Axelrod, "this really reflects all the work I've put in over the past 21 years of my life, and I'm really grateful."
Axelrod, the Battling Bishops' point guard, was a first-team All-America select, as well as a second-team All-America pick by D3hoops.com in 2017 and 2016.
It was just last month that Axelrod was named NCAC Player of the Year for the third year in a row, making him the first men's basketball player in conference history to do so.
"I'm definitely happy with way my college career has played out. I've had a lot of success as a player and have to give my teammates and coaches a lot of credit for helping me do it," Axelrod said.
Axelrod also became the first Ohio Wesleyan athlete to receive the Jostens Trophy, which recognizes the most outstanding NCAA Division III men's basketball player.
It's given to an athlete who not only succeeds on the court, but in the classroom and community as well.
"Nate is a role model for every student-athlete that walks on campus," said Ohio Wesleyan athletics director Doug Zipp.
Off the court, Axelrod is active with Big Brothers/Big Sisters as well as in service to the Delaware community through his fraternity, Phi Delta Theta.
"Nate Axelrod epitomizes the values of the scholar-athlete at the Division III level," said Ohio Wesleyan President Rock Jones.
He led the NCAC in scoring (19.2 points/game) and assists, becoming the first player in conference history to lead the league in scoring and assists in a season.
He finished his career as the second Ohio Wesleyan men's basketball player and the fourth in NCAC history to surpass the 2000-point mark, and is Ohio Wesleyan's all-time leader in assists (655) and consecutive games started (114).