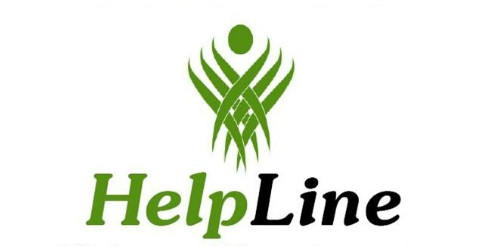 Discussion spreads awareness
By Maddie Matos, A&E Editor
Sexual assault is something that has become a topic of discussion recently and some Ohio Wesleyan University students are trying to make a change for the better.
On April 4, students of the Chi Phi fraternity, members of the Peace and Justice (P&J) Small Living Unit and other students gathered in the R.W. Corns building to discuss what to do when a sexual assault occurs to them or a friend. Amy Hawthorne, a worker and speaker from Helpline, spoke to a crowd of thirty students.
Helpline is an organization in the United States that provides victims with resources and guidance on sexual crimes. Helpline has a branch in Delaware county that also supports Morrow county citizens as well.
Hawthorne came to talk to students as part of a P&J and Chi Phi project. Chi Phi has recently begun a board on sexual assault and have been going to different events on campus about the issue.
Hawthorne presented different strategies and statistics for assaults and how to deal with an assault. The focus of the event was how to help a friend.
Students in the crowd were interactive with Hawthorne as she spoke and the advice she gave.
"She was an engaging speaker and knew what she was talking about," Chi Phi board member Ben Woodburn said.
The discussion began with students learning what an assault is and how common they are on college campuses. The statistics were harrowing for some audience members, but others saw the facts as reality.
"I wasn't that surprised but it's still not pleasant to hear things about sexual assault," Woodburn said.
As the session progressed, students learned how to help their friend and the pressures that they may feel. Hawthorne encouraged students to listen to their friend when they come forward and help decide what is best for them. This behavior allows the victim to maintain control in the situation
"How we respond to a person makes an incredible difference." Hawthorne said. "We don't know how everyone is going to respond,"
The session was mandatory for Chi Phi members to attend as part of their board educating members on what an assault is and its consequences. The fraternity wants to help change the climate on campus and the reputation that comes with being in a fraternity.
""Fraternities in general have a terrible reputation, if we want to be different we have to be actively different." Woodburn said."It takes effort and takes wanting to learn,"
The session ended with students speaking out about their experiences on campus with assault, leaving a grim attitude for some. Students pointed out the issues with reporting their attacks or simply the lack of help they felt was available.
"It did surprise me a little bit when she asked how many people haven't reported here at OWU and there weren't a lot of hands raised," Woodburn said.