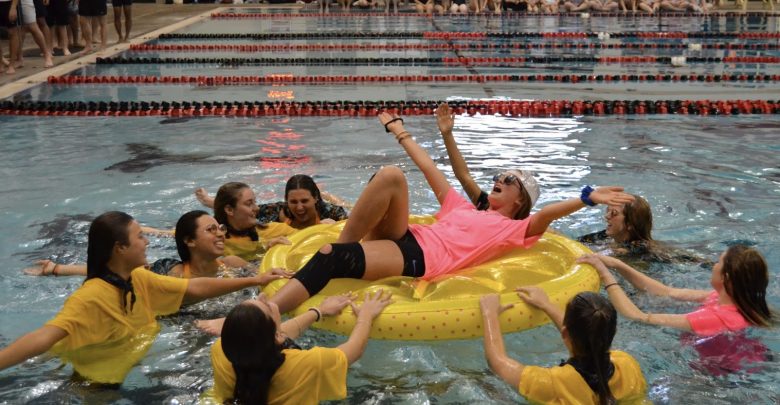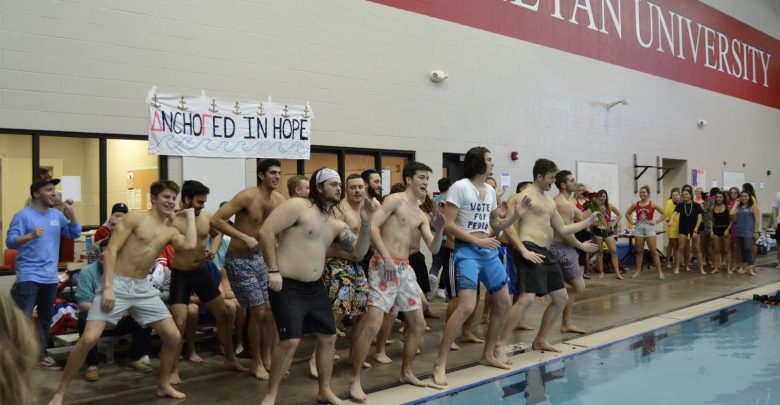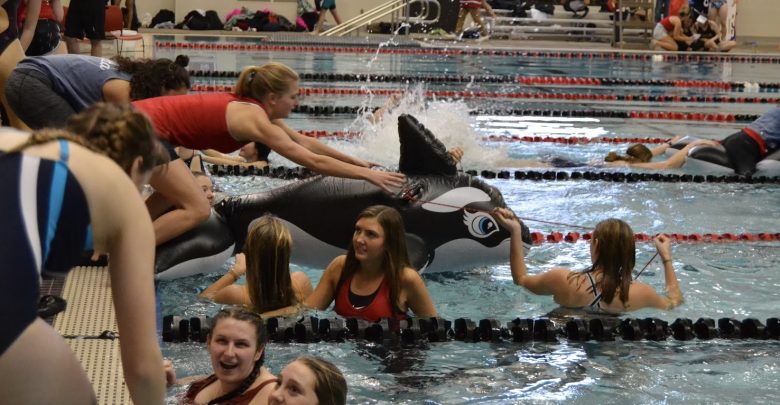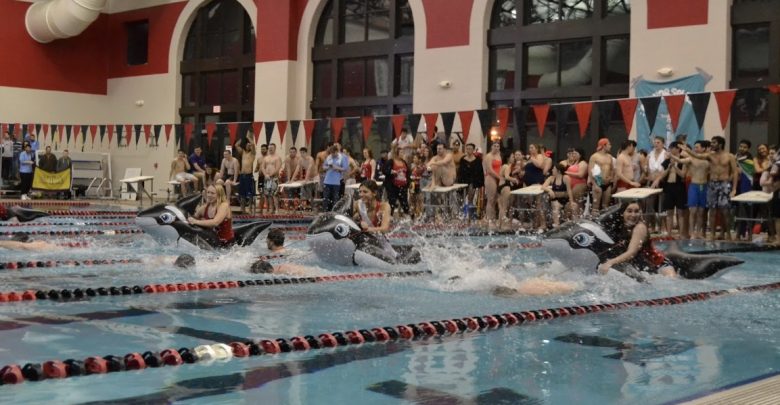 This Anchor Splash was a blast!
Photos by Jacey Scheffel
Delta Gamma women held their annual Anchor Splash in the Meek Aquatic Center on March 1st. They fundraised for Service for Sight by having students donate their old seeing glasses. There was synchronized dancing and Delta Gamma's being pulled on inflatable whales, what fun!