Men's and women's lacrosse prepare for season
Men's Lacrosse
Coach Michael Plantholt is going into his second year as coach with OWU men's lacrosse. He will try to continue the success the team had last season.
Last year, the Bishops went 10-4 overall and won a share of the North Coast Athletic Conference (NCAC) championship.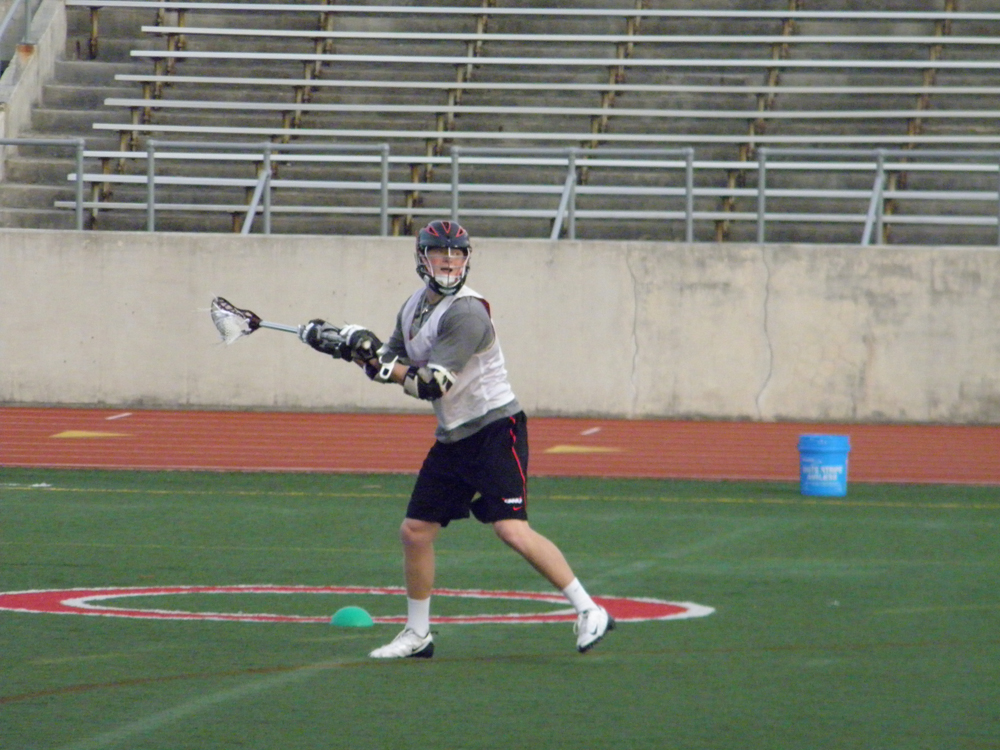 The team also made it to the NCAA playoffs last season. Plantholt said the team lost in the first round of the NCAA playoffs by one goal, which was scored with one minute to go in the game.
While the team graduated some key players, including starting defenseman Jack Hall, All American Tony D'Abarno and All Conference players Shaun Crow and Scott Chester, Plantholt said there are some key returners to the team.
All Conference players Colin Short, Drew Scharf, Pat Bassett and Steve Ford and Rookie of the year Spencer Schnell are all returning.
"We are doing a 180 from last year when it comes to age," sophomore midfielder Spencer Schnell said. "Last year we had a veteran defense that had been playing together for a while, and the offense was mostly guys in starting spots for the first time. This year, we are lucky to have almost our entire offense back with a year of playing together under our belts. On defense, we are pretty young, but the freshmen have really stepped up and are looking really comfortable in their roles."
"Any time you have that many freshmen competing for time, it's exciting because they're just starting to understand what it takes to be great at our level," Plantholt said.
According to Schnell, the team is playing this season with the motto of unselfishness. He said the mentality will be that every goal will be a team goal.
"We have all the talent we could ask for, so right now we are looking to put our talents together to work as a team," Schnell said.
Plantholt said that in a week and a half of practice, they look like a team with incredible potential. Schnell said the team is looking forward to scrimmages.
"The coaching staff has done a really good job of keeping us competitive during practice which keeps everyone working hard," Schnell said.
Plantholt said the team's goal is always to win the championship, but they do need to do the little things right.
"Fundamentals, effort, and attitude will go a long way in determining our success this year," Plantholt said.
Schnell said the team matches up well with the teams in the conference.
He said they have a "sour taste" in their mouths about Denison since they knocked the Bishops out of the tournament, and they had to share the NCAC title with them and Wittenberg last year.
"We are definitely looking for a little redemption [to] regain sole ownership of the conference title," Schnell said.
The first game for the men's lacrosse team will be at 12 p.m. on Feb. 25 at home against Concordia.
Women's Lacrosse
The OWU women's lacrosse team will be heading into their season with a new coach and new approach to the game.
After serving as the assistant coach last season, Coach Margaret Grossman will be taking over as head coach. Junior Meredith Wholley, a midfielder, said the team dynamic has been positive to a new coach and the team has responded well to her.
"The good part about being an assistant is you get to know the players in a different way than if you were the head coach," Grossman said. "So I think already knowing the girls will help with the transition."
Last season, the Bishops went 3-12 overall and 1-5 in conference games.
Grossman said the team did not lack the skill or want last season, it was that confidence, determination, and enthusiasm was lacking.
"I am working with them to not only improve their skill and fitness, but to show them the enjoyable side to lacrosse again," Grossman said.
Grossman said the team graduated two seniors last year, but the team is returning six upperclassmen.
She said they also have a great group of sophomores and a strong freshmen class who will immediately impact the them.
"Like last year, we do have fewer upperclassmen and more freshmen and sophomores," Wholley said. "However, I think this will only help the team in the future and even this year because they have talent, they work hard, and they are willing to learn."
Grossman said she thinks they will improve because the whole team is willing to work to their limits.
Wholley said they had been practicing for 2 weeks and doing much more conditioning.
"I think the conference is competitive and any team can come out on top," Grossman said.
"From what I have seen, I do not know why the team on top couldn't be us," Grossman said. "It will come down to determination and focus every time we take the field, but we will be able to better compete this year and I think the team is looking forward to it, I know I am," she said.
Wholley said, "We are just focusing on improving and working hard to prepare for a great season."
Grossman said the team has good competition lined up for the season.
The first game for the women's lacrosse team will be at 3 p.m. on Feb. 25 at home against Thiel.