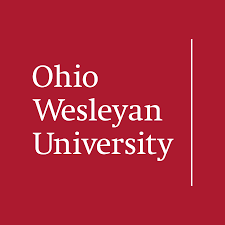 Ohio Wesleyan faculty puts more focus on first amendment
By Maddie Matos, A&E Editor
Ohio Wesleyan University has placed a new emphasis on freedom of speech.
The Free Speech Review panel was passed at the April faculty meeting, and is awaiting approval by OWU trustees and WCSA board. The panel has two main purposes, according to professor of history Michael Flamm.
"The first was to create a clear statement of principles regarding the university's commitment to academic freedom and free expression," Flamm said.
"Creating this board will help students and staff to better understand where OWU stands on these issues," Flamm said. The board was created in response to different issues on college campuses.
"A few campuses have experienced major incidents related to free speech," OWU President Rock Jones said.  "In this context, and with a firm commitment to the values of academic freedom and free speech, I thought it would be helpful to ask a group to engage the campus community in conversation about these issues and to develop a statement articulating OWU's commitment to academic freedom and free speech."
Supporting free speech is often a valued ideal in the world of liberal arts, making the decision to support it not surprising for people.
"Students can help the board by practicing free speech in an educated way," Flamm said. Others feel that students can understand the need for speech.
"Students can be most helpful by recognizing the benefit of free speech as a fundamental expression of freedom in a democratic society and as the means by which much-needed social change has originated throughout history," Jones said.
The approval of the committee does not mean that any sort of speech will be allowed on campus. Students will more openly express their views, but that does not protect hate speech or dangerous words that can lead to dangerous actions. The board hopes that it will be able to handle those situations carefully.
"At times, this means tolerating speech that is truly repulsive," Jones said. "In those times, we must speak in response, naming that which is repulsive and contrary to our values."
The board was approved during the same meeting that banned the journalism department from faculty meetings. Journalism staff and students will be emailed a summary of these meetings from now on.