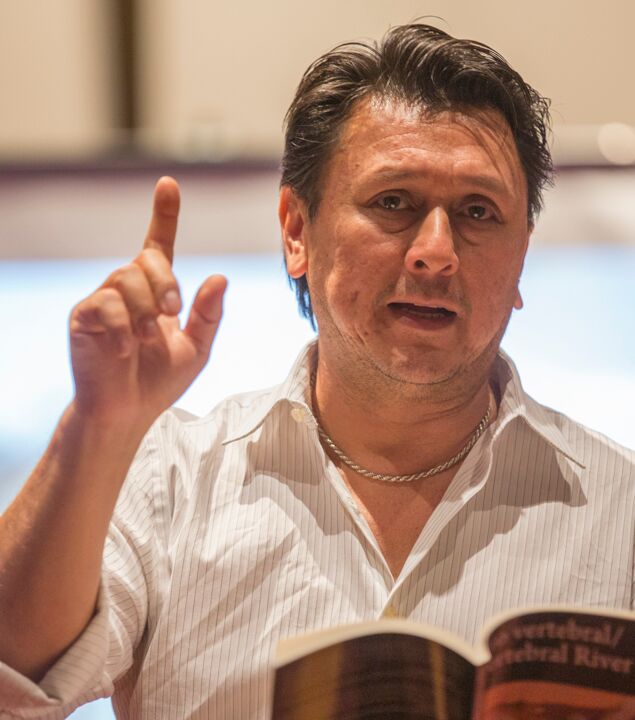 OWU Hires its First Chief Diversity Officer
By Tiffany Moore, Online Editor
Tpmoore@owu.edu
Diversity has become a huge concern for most college campuses across the country. To maintain this diverse appeal, Ohio Wesleyan University (OWU) welcomes its first chief diversity officer, Dr. Juan Armando Rojas Joo.
"Up till now many of us have placed much efforts. Unfortunately, many of these well-intentioned inclusivity efforts lacked a mechanism for its continuation," Rojas said.
For the first time in 14 years, the Council for Diversity, Equity and Inclusion Policy Statement has been revised. One of [Rojas'] many goals is to create a more comprehensive academic environment for all students, faculty and staff of under-represented groups. By finding ways to improve organizational culture and existing policies he believes that this goal will be met.
"A chief diversity officer plays a crucial role in defining the institutional diversity ideal, or political equality across academia," Rojas said.
To help create a more inclusive culture on campus, Rojas says that he feels empowered to making greater academic and administrative contributions. Junior Paris Norman says, "It would be nice to have more available classes that are not Eurocentric." 
In Rojas' previous position as associate dean for diversity and inclusion here at OWU, he was active in implementing ways to attracting a more diverse faculty and staff while also embedding diverse views, perspectives and experiences throughout the curriculum. Rojas says that he will continue to do this as chief diversity officer. Rojas recently attended the National Association of Diversity Officers in Higher Education annual conference in Washington, DC and plans to continue his participation in regional and national seminars, workshops and conferences to bring updated and practical information to his role.
"Diversity, equity and inclusion matters require someone that can offer positive and active communication and for that reason, I have been trained in institutional inter-dialogue," Rojas said.
His essay, Advocating for a Diversity and Inclusion Commitment at Liberal Arts Colleges: Essential Conversations in the Role of the Chief Diversity Officer will be published as a chapter in the upcoming book, Valley of Hope: Campus Diversity Triumphs. The book examines the experience educators have while working towards sustaining diversity, equity, inclusion and multiculturalism on college campuses.
Rojas grew up in Ciudad Juárez, México. After graduating high school his plan was to be an industrial engineer. He was accepted into The University of Texas in El Paso (UTEP) where he had to commute every morning by waiting one or two hours for the international crossing bridge. This took a toll on his academic success. He was not given the academic guidance he needed and in turn, he took a year off school and worked as a salesperson.
"One night, during dinner, I told my parents that I wanted to be a poet and complete a Ph.D. in Spanish," Rojas said.
He went back to UTEP and finished his B.A. and M.A. in Spanish. He later obtained his Ph.D. in Spanish at the University of Arizona. He taught language and cultural studies to first generations students college students, Spanish heritage students, international students and nomad students.
"[I] realized that many challenges that I experienced as an undergrad student were similar or the same than those limiting my students' possibilities to succeed," Rojas said.
He wanted to help. In 2004 Rojas became a member of the OWU community. He says that he is passionate about helping create a culture where everyone can thrive and succeed. To do this, he says that he must help create an environment that is equitable and inclusive.
"This role offers me the possibility of helping in the creation of an inclusive culture, but we all need to work together, this is not a one-person role, and many students, faculty, staff and administrators are already putting efforts, but we need many more people engaging," Rojas said.